The Best Of AMERICANAFEST 2018
All Songs Considered
Hear The Discussion And Songs
The Best Of AMERICANAFEST 2018
AMERICANAFEST just ended and we're back from Nashville with 10 thrilling tunes for you. The artists are, for the most part, emerging musicians who tackle this diverse genre from all angles.
Defining Americana isn't easy. At the festival, there were musicians from all around the world. Some were rooted in blues, jazz, boogie rock, bluegrass, soul, gospel, comedy, country, Tejano and much more.
The Milk Carton Kids opened the 17th annual Americana Honors & Awards Show at the Ryman Auditorium with an original number we're exclusively premiering today. Their dry wit, reminiscent of 1960s Smothers Brothers parodies, pokes fun at the genre.
A folk song with no discernible chorus
Bluegrass waltzes and Civil War stories
Zydeco, Tejano, original, traditional
An old-time string band, clothing is conditional
An R&B cover with pedal steel on it
I guess that's Americana
NPR Music's Ann Powers, Jewly Hight and I spent the past week trying to hear as many of the 500 bands in the 40 or so venues around town as possible. Listen and find out what we discovered and what we'd love to pass along. - Bob Boilen
Artists And Songs Featured On This Episode
The Best Of AMERICANAFEST 2018
The Milk Carton Kids
Song: What Even Is Americana
This live performance from the Americana Music Awards ceremony is simply hilarious. Joey Ryan and Kenneth Pattengale poke fun at this "Grammy category sub genre" with all the satire of a Smothers Brothers TV show.
Amythyst Kiah
"Amythyst Kiah is a Tennessee native who got into old-time music in college. She really is important in reminding people that there is a great tradition of African-American, old-time musicians. I love that she sings in this really rich low vocal range, just straight from the chest, resonant. Her version of blues has a bit of biting humor to it." - Jewly Hight
Birds of Chicago
"At the heart of this band are a married couple: Allison Russell and JT Nero. They come together in a way that makes you feel the dynamic of their artistic partnership and their earnest mission to inspire and uplift the audience. They did a rendition of their song 'American Flowers,' which is an anthem of resistance and a celebration of what America can be. They got everyone singing along." - Ann Powers
William Prince
"William Prince was raised on the Peguis First Nation in Manitoba, Canada. He's one of those artists that completely draw you in, when you want to hear all of his stories and they have an immediacy to them" - Bob Boilen
"I feel like William Prince may be a true heir to John Prine." - Ann Powers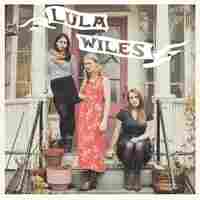 Lula Wiles
The string band trio Lula Wiles are three women who met at fiddle camp, then grew up to form this Boston-based band at Berklee College of Music.
"They won me over because they're virtuosic musicians, they have a great three-part vocal, and they just have such a clarity of perspective and tone of voice and such biting wit. They seem like young women who know their minds and flex their intellects, and really capture the awkwardness of contemporary communication." - Jewly Hight
Mipso
"I think I'm the only one who didn't know about [Chapel Hill group Mipso]. Where was I? They're up to their fifth album [2018's Edges Run]" They remind me of a band called River Whyless." – Bob Boilen
"Their performance just shows what you can do with a string band - all those ambient guitar parts - and give it kind of a new music edge." - Jewly Hight
Ruston Kelly
"Ruston Kelly is a longtime part of the Nashville music community. He's a songwriter who has written on Music Row for big country stars like Kenny Chesney and Tim McGraw. His album [2018's Dying Star] has a kind of recessive introspective attraction. It's the story of Kelly's struggles with addiction, and the lyrics are dark but the settings are beautifully pop." - Ann Powers
Talibah Safiya
Song: Middle of the Night
Memphis native Talibah Safiya's songwriting combines jazz inflections with an element of Erykah Badu neo-soul.
"At the festival, she was performing for a tent of people who didn't know who she was, and she was just zeroing in on people speaking directly to them. She was witty, she was bawdy, she was frank." - Jewly Hight
Katie Pruitt
"Katie Pruitt starts this song off by telling the audience, 'I had this partner, and she was crazy.' And there's something in Katie's eyes when she said the word 'crazy.' She then sings a song that just gave me chills." - Bob Boilen
Marc Ribot
Song: Knock That Statue Down
"Mark Ribot comes from many worlds, from no wave music to Latino music to the New York improv scene to the avant-garde. But his performance this year was a spirit of Americana that was singular at the festival. This version of 'Knock That Statue Down' is an homage to Charlottesville." - Ann Powers