New Mix: Lana Del Rey, Telekinesis, Stella Donnelly, & More
New Mix: Lana Del Rey, Telekinesis, Stella Donnelly, & More
It's been a minute since we got together to share some all-new music – not since our Nov. 6 show of last year, in fact. Hopefully you used the past several weeks to dig into our look back at the year in music for 2018, our remembrance of the artists we lost, Viking's Choice, Glaring Omissions and, of course, our annual Holiday Radio Play.
But we're back now with a batch of essential songs to start the new year right. This includes a spare and profoundly moving new track from singer Lana Del Rey called "Hope is a Terrible Thing for a Woman Like Me To Have – But I Have It;" a brutally candid critique of toxic masculinity from Stella Donnelly; and the thumping, propulsive sounds of Priests and their new song "The Seduction Of Kansas."
Also on the show: Perfect guitar pop from Telekinesis, and the punk-saxophone of Joy On Fire and the sweet harmonies of The Wild Reeds, both of whom pay tribute to a lost mother.
Artists And Songs Featured On This Episode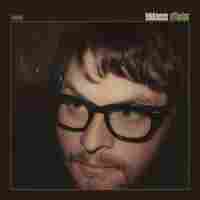 Telekinesis
In literal terms, cutting the quick refers to cutting painfully close to the nail bed. For Telekinesis, it refers to the emotional wounds that can result from words or actions. "Cut the Quick" is the newest track from Michael Benjamin Lerner's fifth album as Telekinesis, Effluxion, due out Feb. 22 on Merge.
The Wild Reeds
The Wild Reeds, create transcendent harmonies that feel like shining a bright light into a dim room. "Don't Pretend," the sweeping song from the upcoming album Cheers, finds the band reckoning with the recent death of Silva's mother. Cheers is out March 8 via Dualtone Records.
Joy On Fire
Hailing from Baltimore and now based in New Jersey, Joy on Fire creates a genre-bending blend of jazz, punk, and fuzz. Bassist John Paul Carillo shared that "Hymn," the instrumental single released this week, was written after the passing of Carillo's mother. "She had a sense of humor and a joyous spirit that I tried to honor by picking up the bass," he said in a press release.
Lana Del Rey
Song: hope is a dangerous thing for a woman like me to have - but i have it
Lana Del Rey has built a career mythologizing the undercurrents of the glittering pop star persona. On Instagram this week, Del Rey shared a new single, "Hope is a Dangerous Thing For A Woman Like Me To Have – But I Have It" from Norman F****** Rockwell, her forthcoming release. The minimalist arrangement— just the singer's voice and a piano— creates dynamic space for her brooding introspection. Norman F******* Rockwell is out later this year on Interscope.
Priests
Song: The Seduction of Kansas
Priests, the Washington D.C. punk band, are back for the first time as a trio with a new track from The Seduction of Kansas, their sophomore release following 2017's Nothing Feels Natural. The title track is a meditation on the political "seduction" of middle America — as vocalist Katie Alice Greer sings, "a drawn out charismatic parody of what a country thought it used to be." The Seduction of Kansas is out April 4 via their own label, Sister Polygon.
Stella Donnelly
In 2017, Australian singer-songwriter Stella Donnelly made a splash with her punchy EP Thrush Metal. This spring, she's set to release her debut full length, Beware of the Dogs, on Secretly Canadian. In a press release, Donnelly explained that "Old Man" is a response to "certain powerful men who tried to manipulate me and exploit other young women." Beware of the Dogs is out March 8.