The All Songs Considered SXSW Preview, 2019
The All Songs Considered SXSW Preview, 2019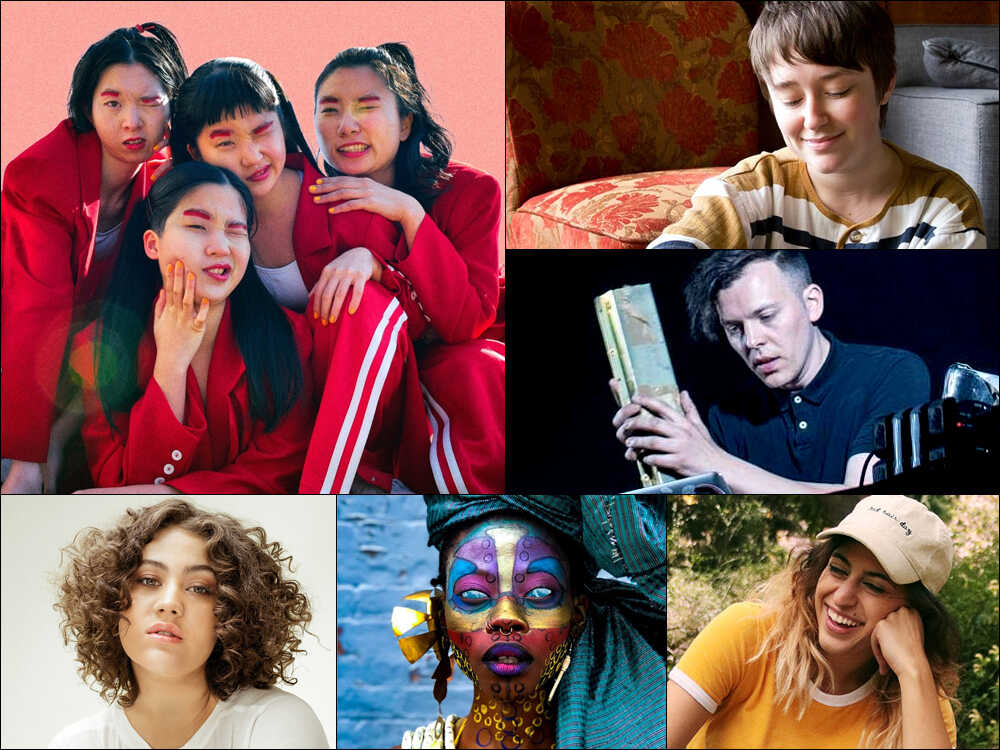 The annual South by Southwest music festival is our personal endurance challenge to discover as many great unknown and often unsigned bands as possible in just one week. To train for the event, Bob Boilen, Stephen Thompson and I listen to more than a thousand songs by bands playing the festival, from all over the world, and try to map out a calendar to see our favorites.
On this edition of All Songs Considered we play some of the standout songs ahead of the 2019 festival, including the Ghanian artist Jojo Abot, garage rock from Blushh, the Japanese pop group CHAI, music made by robots (I'm not making that up) and much, much more. -- Robin Hilton
This preview show is just a small part of NPR Music's SXSW coverage.
Subscribe to the All Songs Considered podcast for in-the-moment exclamations of joy and bleary-eyed, late-night dispatches from the All Songs Considered team.
Listen to the Austin 100, a playlist of songs from 100 bands playing the festival.
On this page, we'll post concert videos from our first-ever Tiny Desk Family hour, daily discoveries, including a playlist of things to hear as we discover them — and keep an eye on our social media.
To get you started: here's All Songs Considered, Bob, Robin and Stephen on Twitter, plus Bob on Instagram, where he posts photos of many of the shows he sees.
Lastly, subscribe to the NPR Music newsletter for updates not only about the festival but other features available, including Tiny Desks, interviews and more.
The All Songs Considered SXSW Preview, 2019
01Hanging On A Thread
Big Phony
Song: Hanging On A Thread
Raised in New York City and now living in Seoul, South Korea, Bobby Choy channels delicate folk-pop into Big Phony, with a voice reminiscent of Elliott Smith.
Moritz Simon Geist
In 2019, the potential of robotics is all around us; self-driving cars and 3D printing have become household concepts, for example. But what about music made by robots? Last year, musician and engineer Moritz Simon Geist programmed and published the first-ever techno record played entirely by robots, which he will present at this year's festival.
3he
Beijing producer Ge Fei, head of Chinese indie label Cao Tai Music, brings psychedelic influences and modular synthesis to 3he, his electronic solo project. His music is a nod to IDM and ambient music.
Elisapie
Elisapie Isaac comes from the Arctic and makes haunting folk music with passion and purpose. This song, "Arnaq," which translates as "woman," is from her fourth album, The Ballad of the Runaway Girl and is an ode to missing and murdered aboriginal girls and women.
Sonámbulo
The sounds of Costa Rica, Cuba, Colombia, and El Salvador, mix with thrilling African beats to make for something Sonámbulo call a "psycho-tropical" sound. Perfect dance music and dense textures, it's music for the head and the feet.
Willie J Healey
What's in a name? Last fall, Willie J Healey released debut EP 666 Kill, a warm and inviting slice of indie guitar rock that's fuzzier than frightening.
Blushh
Blushh is the musical project of Los Angeles-based singer Shab Ferdowsi, who crafts garage rock capable of melting your worries away.
Foa
For this year's installment of SX Secret Santa, Robin picked Oregon-based folk act Foa to provide Stephen with a respite from the festival's dizzying assortment of sonic stimuli.
Boy Scouts
Boy Scouts, the DIY project of Oakland based song-writer Taylor Vick, is a homespun and deeply personal series of bedroom folk recordings that span the past decade, dating back to her 2010 LP garagebandaid.
Note: This song is only available to hear in the full podcast episode.
CHAI
Japanese quartet CHAI make danceable punk rock that aims to dismantle the stereotype of extreme cuteness expected of the region's female-fronted bands.
Hala
As Hala, Detroit's Ian Ruhala turns out cool-kid slacker rock that finds footing somewhere between Mac Demarco and Pavement.
I Mean Us
Taipei-based I Mean Us concocts multilayered, dream-pop confections that evoke the layered soundscapes of art rock acts like Sigur Rós and M83.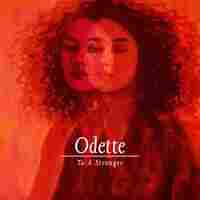 Odette
Powerhouse songwriter Georgia Odette Sallybanks has the kind of vocal range that stops you in your tracks.
THERE
The Los Angeles by-way-of Tel Aviv duo THERE are heading to this year's SXSW in hopes of landing a label and band management. Out of the nearly 1,300 songs Bob Boilen heard, this one rose to the top. We wager that their chance of finding supporters is strong.