New Mix: Faye Webster, Khiis, The Quiet Temple, mxmtoon, More
New Mix: Faye Webster, Khiis, The Quiet Temple, mxmtoon, More
This week's episode of All Songs Considered is a show of contrasts — cotton-candy pop one moment (from mxmtoon), raging punk sung in Farsi the next (from Khiis) — and then calming, instrumental, prog rock courtesy The Quiet Temple. For All Songs Considered's nearly 20 years, we've tried to live up to our namesake and on this show, we consider more drastic ends of the song spectrum than we have in recent memory.
This week I'm joined by NPR Music's Lars "Vikings Choice" Gotrich and Joshua (cotton candy) Bote for five tunes that explore the rich polarity of making music in 2019. -- Bob Boilen
Songs And Artists Featured On This Episode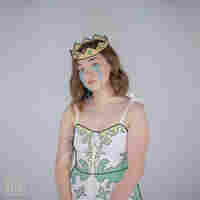 mxmtoon
Mxmtoon is an 18-year old singer-songwriter from Oakland who's amassed a sizable following on Twitter and YouTube on the strength of her endearingly intimate presence. Her latest single, "Prom Dress," was inspired by her own big night in high school, where she found herself in tears over the formative occasion.
Khiis
With lyrics partly in Farsi, Oakland's Khiis is part of a growing group of American hardcore bands screaming about marginalization and injustice in the members' native tongue. The ripping title track from the band's debut album, Bezoar, takes its name from a stony concretion found in some animal stomachs that's used as an antidote to poison. Bezoar is out now on La Vida Es Un Mus Discos.
New Mix: Faye Webster, Khiis, The Quiet Temple, mxmtoon, More
The Quiet Temple
Song: The Last Opium Den (On Earth)
Members of The Quiet Temple make music with members of Spiritualized, Stereolab and the Soulsavers, all adventurous artists who produce dauntless music. They describe their debut album as "experimental cosmic-psyche-jazz-Krautrock-post-punk-dub record." That about nails it. Their debut self-titled album is out July 5 on Wichita Records.
Buy Featured Music
Song

The Quiet Temple

Album

The Quiet Temple

Artist

The Quiet Temple

Label

Wichita Recordings
Your purchase helps support NPR programming. How?
Faye Webster
Song: Right Side of My Neck
Atlanta musician Faye Webster straddles the worlds of Southern country and hip-hop, singing delicate nothings with the bass turned way up. "Right Side Of My Neck" is a nostalgia-addled trip that evokes the scent of a lost lover. Atlanta Millionaires Club is due out May 24 on Secretly Canadian.
Buy Featured Music
Song

Atlanta Millionaires Club

Album

Atlanta Millionaires Club

Artist

Faye Webster

Label

Secretly Canadian
Your purchase helps support NPR programming. How?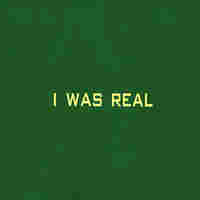 75 Dollar Bill
You know how the grainy Velvet Underground bootlegs are sometimes better, nastier and stranger than the studio albums? 75 Dollar Bill sounds like that, with dips into Ethiopian jazz, Malian desert rock and any cosmic music that could be wrapped into the Brooklyn duo's fold. Guitarist Che Chen says that "WZN#3 (verso)" was originally recorded as a quartet, then "had six to seven players do overdubs on it and then removed the original tracks. So you hear the new instruments without hearing what they were playing along to." I Was Real comes out on Thin Wrist (U.S.) and Tak:Til (Europe) on June 28.