New Mix: Joan Shelley, Seratones, Haybaby And More
New Mix: Joan Shelley, Seratones, Haybaby And More
The artists who attract me the most are those who are on the rise — artists whose popularity is mostly a small, dedicated circle of fans but growing. That's certainly true of the Shreveport band Seratones. They're putting out their second album later this summer and, from the sound of this potent new title track "Power," it's clear they'll find a bigger fanbase. Joan Shelley, meanwhile, is a quieter artist from Kentucky and over the past five years I've found solace in her voice and calm.
I'm joined this week by our "Dream Team," otherwise known as NPR Music's Marissa Lorusso and Lyndsey McKenna. We begin with a slightly bizarre song from (Sandy) Alex G called "Gretel" that's both dissonant and catchy; we then sway down the "Lyndsey Lane" of pop with music by the Brooklyn-based band Haybaby.
We've got all that on this week's All Songs Considered, plus more discoveries from the Baltimore project Outer Spaces and the Texas singer and retired ballet dancer Jordan Moser. — Bob Boilen
Songs Featured On This Episode
(Sandy) Alex G
Despite the record's title, the lead single from (Sandy) Alex G's House of Sugar opens with striking darkness and bitterness before easing into the sweet. In "Gretel," (Sandy) Alex G weaves two seemingly disparate talents of his — writing beautiful, melodic refrains and creating strange, unsettling soundscapes — into a captivating, fresh take on the Brothers Grimm. House of Sugar is out September 13 on Domino.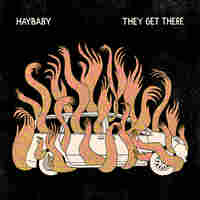 Haybaby
Brooklyn-based three-piece Haybaby is a self-proclaimed "band of total babes that play honey-ass heartbreak, crooning sometimes screamy, sludgy pop & slop rock." Their song "Animosity" leans particularly into the honey-ass heartbreak and sludge factors. It's from their new album, They Get There, out now on Tiny Engines.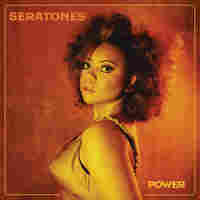 Seratones
"Power," the title track from Shreveport based rock group Seratones' upcoming record, is probably this week's most aptly-named cut. After two-and-a-half minutes of driving, all-out performances from the entire group, almost everything drops out, leaving vocalist AJ Haynes alone with a tremolo string section, before suddenly diving back into the opening groove, fuller and more powerful than before. Power is out August 23 on New West Records.
Outer Spaces
Like "Power," Outer Spaces' "YWLGOML" is a song about facing and overcoming challenges. Outer Spaces, the solo project of Baltimore-based songwriter Cara Beth Satalino, gives us an infectious midtempo cut born out of Satalino's attempts to overcome the negativity that came with taking a break from a long-term, romantic relationship. Keep your ears peeled for the breezy, unexpected sax solo. Gazing Globe, Satalino's sophomore album as Outer Spaces, is out June 28 on Western Vinyl.
Jordan Moser
Dancer-turned singer-songwriter Jordan Moser lets his Texas roots shine in this cut from his upcoming album Long Night. Moser's keen, intimate vocals and languid guitar work have the warmth of the Hill Country sun. Long Night is out July 26 on Keeled Scales.
Joan Shelley
Song: Coming Down For You
Joan Shelley recorded "Coming Down For You" in Iceland. Despite this venture away from her native Kentucky, her love of banjo, guitar and bass still ripples, swirls and flows around Shelley's voice like a river over well-worn stones. "Coming Down For You" is out now on No Quarter Records.