Even Google Cannot Resist Comic-Con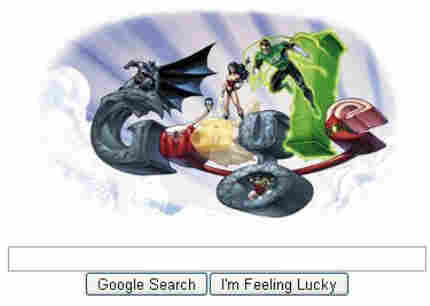 Just when you think megalithic uber-company Google Inc. has gotten big enough to shed its baggy T-shirt and Doritos geek roots, the company shows that it still has love for All Things Nerd.
Today's Google.com logo (above) is a salute to Comic-Con, the four day San Diego convention that celebrates anime, big superhero movies, comic books, video games and people who dress up as characters from all of the above. (It's called "Cosplay" in case you're wondering.)
Comic-Con continues to grow every year and has become a must-attend launching pad for big-budget Hollywood fantasy films.
Sadly, oft-neglected superhero Aquaman is missing from the lineup in the Google logo. As a Twitter friend of mine said this morning, "Did they tell him to go talk to some fish again?"
Edited to add: Backstory on the logo, which is by artist Jim Lee.