Netbooks: In The Strange Place Between Laptops And Smartphones
It seems everywhere you look companies are hawking their new, tiny, travel-ready netbooks. Wireless companies and cable companies are offering them as incentives in exchange for a service contract and Nokia announced a few weeks ago that they're working on a version of their own.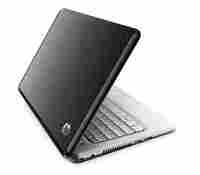 They look enticing: Why lug around a regular laptop when a slim, sexy thing would keep you connected at the airport or in a far-flung hotel room. But I kept asking myself the same question over and over: If these machines are made almost exclusively for web browsing, why would I use a netbook instead of a smartphone?
I looked at two of these netbooks: Verizon's HP mini 1000 and AT&T's Acer Aspire One. For the most part, all these netbooks have about the same specs. Both of these had 2 gig intel atom processor and 1 GB of memory. So, the startup process is zippy and roaming the net is a pleasure.
Both netbooks had nice, bright screens and both of them featured a smaller than normal keyboard that took some getting used to but was definitely more comfortable than the keyboard of even the roomiest of phones. The HP Mini is definitely better looking, mostly because the Acer One has a protruding battery that only a parent could love. But I don't think a regular user could find very many things that would make one a better choice over the other.
As I tested them, I was convinced one of these babies was for me.
With a built in 3G connection, these netbooks offer amazing portability and the connection is fast enough that you won't get frustrated watching a video. And that's one of the huge perks: You can download a flash plug-in and watch internet video to your heart's delight. It's also nice that you can install different browsers and use a feature-filled application like Skype.
My dad, who doesn't use smart phones because of his bad eyes, took one look at the Acer Mini and said, "I need one of those."
Mostly, he liked the built-in webcam. It makes video conferencing so easy and cheap that he was immediately sold. He also liked the idea that it was a barebones machine: Not very many buttons, not very many features that he could accidentally mess up. Even the 3G/WiFi switcher is conveniently a physical button. For someone like my dad, it means he doesn't have to fumble through the Windows taskbar and mess with settings. He knows that while he's away from the house, he can switch it to 3G; inside to the little antenna icon.
I have feeling he's the market segment netbooks will speak to: People who want little e-mail machines, people who, with the exception of a rare YouTube video, won't be doing much in the way of multimedia.
I surf the web easily with my iPhone. In fact, I do most of my news reading and e-mail writing on the phone. It fits right into a baby feeding routine, or a ride on the metro. At almost 10 inches wide, you can't exactly fit either of these netbooks in your back pocket.
Still it would be nice, I thought, to watch a movie on a plane on a very impressive 9 inch screen. So I downloaded the Hulu desktop application, while imagining catching up with Jon Stewart without the worry of draining my phone battery and with the wonder of a fine resolution.
Well, the video on both netbooks skidded and skipped and bounced around in jerky fits.
Both netbooks had met their match. Their specs were just under the minimum requirements and I found my answer: If something's going to take up more than pocket space, it better have enough oomph to let you experience the web's full richness. If not, I'll just stick to my smartphone.