Touch-Screen PCs Are Cool, But Hardly Usable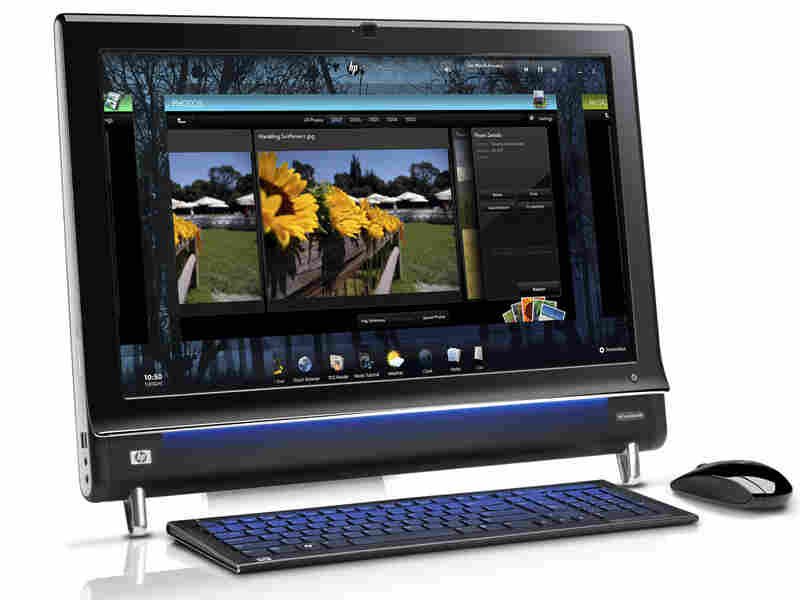 Something struck me as odd when I went to a media preview of HP's updated line of touch-screen PCs. Ann Finnie, HP's worldwide product manager, said touch screens were all about "consumption." For the most part users, the company has found, don't want any back and forth. All they want is to point and take in.
It struck me as odd because their new TouchSmart 300 and 600, one-piece 20- and 23-inch widescreen PCs, which launched yesterday, look beautiful, futuristic even. So to think of their main, distinguishing capability as simply being enhanced TV sets was odd.
Maybe it was because I saw it in terms of my iPhone, which gets lots of interactive use. Yes, I use it passively, as a music player and as an electronic book. But I'm also constantly taking pictures and video and posting them to Facebook or checking in on Tweetdeck to post updates.
The TouchSmart is surprisingly different; it is a desktop computer, after all. In fact, the full range of touch features — like pinch-to-zoom — are only enabled in 20 applications HP has preloaded.
Some of those are very appealing. One serves as a digital recipe box (computer makers have been trying to sell that as a function since the advent of the mass-produced PC!), another lets you create a digital bulletin board out of your pictures. And then there's the Hulu desktop application and the NetFlix app. Both of these turn the TouchSmart into a modern-day TV set.
I particularly liked the Hulu app, because you can flip through shows using cover-flow style navigation. But almost immediately, I had flashbacks to turning the TV-channel knob from days of yore. Only, this time, I'd be getting up from the couch to flick my way through TV shows.
No problem, Finnie told me, handing me a old-school remote control.
And that's the problem: You want to use the touch screen, but often you'll be forced out of the HP apps. You'll be using the remote or Windows 7. And while touch is natively supported in the newest version of Windows, nothing seems enhanced for it. The icons aren't bigger, the menu system is the same, so you find yourself reverting to a keyboard and mouse pretty quickly.
There's no doubt touch screens are transformative. It's so intuitive. We want to control things directly with our fingers; we want to control things using natural gestures. The problem here is that the touch experience is compromised by the set-up's physical constraints. The device can be no farther than the length of your arm. For a phone that's OK. For a 23-inch screen that's a heavy problem.
Maybe the answer is that you need an iPhone-type device as an input mechanism, replacing the old-school remote, keyboard and mouse, while keeping the monitor as a display. Maybe the answer is making the desktop more like an architect's desk, as was suggested in TechCrunch.
The thing, though, that stood out about HP's new touch screen is that, in many ways, it's ahead of the curve. It's cool. It's futuristic, but also impractical.
I think that, if these PCs were smartly designed, HP would find that consumers would want to do more than just stare at the thing.