iPad: Mad Tv Writers On Their 2005 Prediction : All Tech Considered All Things Considered talks to the writers of the Mad TV skit that predicted the name of Apple's latest creation, the iPad.
iPad: Mad Tv Writers On Their 2005 Prediction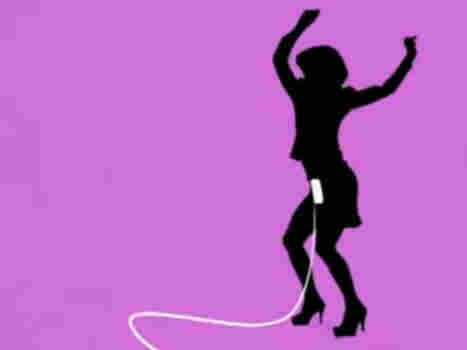 Screen grab from Mad Tv's 2005 iPad sketch.
I had it wrong in my last post. Mad Tv actually aired their iPad spoof in 2005, not 2006. So the sketch comedy show was 5 years ahead of the curve.
Mad Tv writers, Bruce McCoy and Tami Sagher, talked to All Things Considered about their reaction to Apple's newest product.
"I found out from Bruce," said Sagher. "Actually, from his Twitter, because he tweeted a couple of minutes before it was announced that if it is called iPad, then he wants a residual check."
McCoy said that puns were always a big hit with Mad Tv writers and when they thought of the iPad, their first reaction was to combine a feminine hygiene commercial with an iPod commercial.
"This one we wrote rather quickly, which is usually the sign of a good sketch, when it just flows out of you, no pun intended. I'm sorry," McCoy told All Things Considered host Madeleine Brand.
Both comedy writers are Apple lovers and said no matter what the name of the product reminds them of, they'll most likely buy one.
Listen to the interview: