Cutting The Cord On Broadband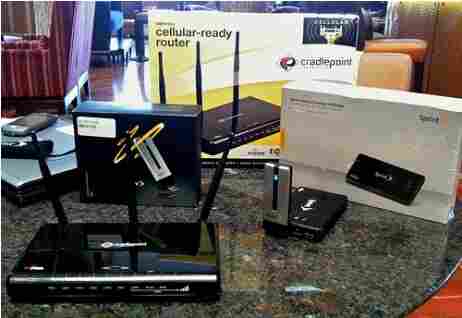 On this week's All Tech Considered segment (two parts), we discuss the new wave of wireless broadband products and how they compare to wired home Internet service.
I've tested out two products like this, Sprint's offerings that debuted in the Austin area last year and Time Warner Cable's new Road Runner Mobile. Both use the same Clearwire network. In my experience, the connections can be fast (both for downloading and uploading) when you're in an ideal location (which is very limited as present), but go outside the coverage area and you're out of luck as far as 4G speeds.
Here are some other links to information related to the segment.
Tell us what you think about mobile broadband in the comments. Have you tried it? Satisfied?