We Can Dance, If You Want To: Alt.Latino's Weekend Mixtape
It's that time of the week again: Friday afternoon. The clock hands are moving like they're stuck in syrup and all you can think about is the weekend.
Sure, you're in your cubicle, but in your mind, you're already on top of that club speaker, dancing in your sparkly red pants. Well, at least that's where I am right now.
Whether you're planning to go to the club and dance or you're more of a rockero who's going to check out who's playing at a bar tonight, here's our weekly mix of awesome songs to get you in the mood for the weekend. And, of course, we are always taking listener suggestions.
1. Quiero Club's "Da Flow"
We still haven't met a song by this experimental pop indie band from Monterrey, Mexico, which we don't love. But this is one of our favorites. Find out more about this band here.
2. Rey Pila's "No. 114"
Rey Pila is the solo project of Diego Solórzano, former vocalist and composer for the Mexican band Los Dynamite. We've used this song on the show in the past, and had to use it again because it's that danceable. Find out more about this artist here.
4. Kinky's "Those Girls"
There must be a secret to why the kids in Monterrey, Mexico, are making such great music. Whatever it is, we haven't found out yet. But this is an example of Kinky's unique sound.
5. Rincon Sapiência's "Musica Preta"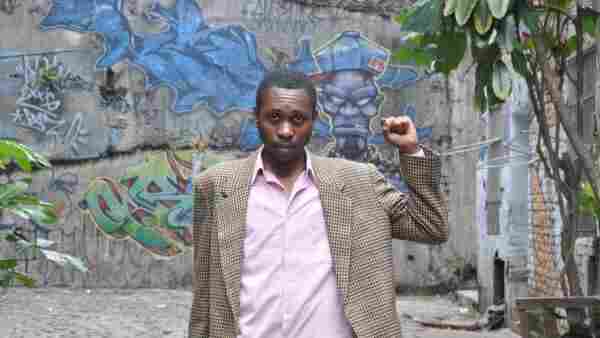 This Brazilian rapper started when he was 15. We love "Musica Preta" (Black Music) because it samples the berimbau, an African instrument essential to the martial art capoeira. Find out more about this artist here.
6. Los Amigos Invisibles' "Merengue Killa"
Pretty much everything Venezuela's Los Amigos Invisibles have done is highly danceable, but one thing you might not expect is a mix of merengue and metal. It works.
7. Nanook El Ultimo Esquimal's "Y Que"
I don't remember how I discovered this unsigned punk band from Colombia, but I do remember it was love at first listen. Keep an eye on them: They are amazing. Find out more about this band here.
8. Molotov's "Yase"
Yeah, it's an older song, but old is still good. And even though this song was released on Molotov's album Eternamiente in 2007, I still feel like jumping up and down every time I hear it.
9. Cansei De Ser Sexy's "Alala"
Another oldie (2005) but goodie. This Brazilian indie-rock band got its name from a Beyonce quote; she allegedly once said, "I'm tired of being sexy." Well, we're not tired of them.
10. Los Super Elegantes, "Dance"
Listener Enrique Rumiche suggested this one from the California-based duo's 2009 album Nothing Really Matters. Find out more about this band here.
That's all for this weekend, but keep your suggestions coming!