This Week On Alt.Latino: We Fall In Love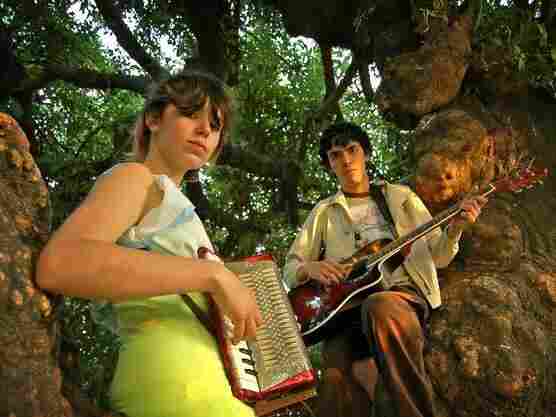 English / Spanish
This week's show is all about love songs. Of course, love is a complicated thing with many different shades. We have a classic Latin Alternative group from Mexico playing a gorgeous love ballad, but we also have a Mexican punk band talking about love as a vicious cycle. (You know the drill: You break up to make up and then break up again.)
We also didn't limit ourselves to romantic love songs. We included love songs from mother to child, and a very funny ditty from a grandson to his annoying grandma.
Not everyone was feeling the love. A few of our listeners felt that this picture we ran of Ely Guerra (an artist featured on this week's show) was overly sexual and inappropriate.
Remember to leave us your suggestions for your favorite love songs!
——————————————————————————————————————-
English / Spanish
Esta Semana En Alt.Latino: Nos Enamoramos
El show de esta semana se trata de canciones de amor. Por supuesto, el amor es un tema complejo y con muchas variaciones. Por un lado, tenemos a una clásica agrupación del Rock Mexicano y su bella balada romántica; por otro lado, encontramos una banda de punk Mexicano que canta sobre el aspecto más insalubre del amor (la famosa pareja que se separa y se vuelve a juntar, se separa y se vuelve a juntar, y así sigue, infinitamente.)
No nos limitamos al amor romántico. También incluimos canciones de amor de una madre a un hijo y una muy divertida canción de un nieto a su abuelita.
No todo fue amor esta semana. Varios de nuestros oyentes sintieron que esta foto de Ely Guerra que publicamos en nuestro sitio es demasiado sexy y ofensiva.
Recuerden dejarnos sus sugerencias.