We Can Dance...If You Want To: 3 Great Artists To Get To Know This Weekend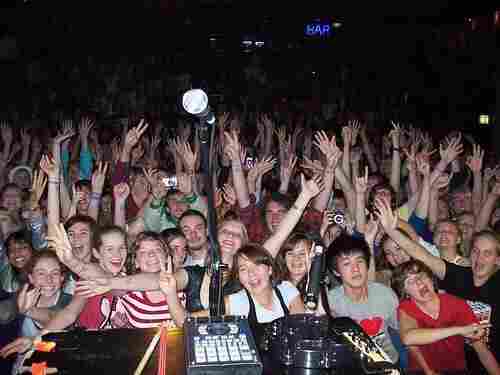 We waited long and hard for this moment: 4 days, to be exact. And finally, it's Friday. As always, here's some new songs to enjoy over the weekend.
1. El Guincho's
Listen to: "FM Tan Sexy"
We are drooling over this Spanish artist's upcoming album "Pop Negro" (look out for it mid September). This new single was released recently, and if it's any indication of what we can expect from the new record, it's going to be AMAZING.
2. Hello Seahorse!
Listen to:"Casa Vacia"
Here's another album we can't wait to hear. It's coming in late September but Hello Seahorse! has already released a single entitled "Casa Vacia" ("Empty House"). It's full of whispers and echoes, eerie and beautiful, like an empty house.
3. Algodón Egipcio
Listen to: "El Ingenio Humano" (Human Creativity)
Who is Algodon Egipcio (Egyptian Cotton)? It's a project by Venezuelan musician Cheky, who is also one half of a duo called Jóvenes y Sexys (young and sexy). His upcoming album is called La Lucha Constante and we can't wait!