Something New: Matoralman's 'Guateque Estelar,' Groovy Mexican Surf Music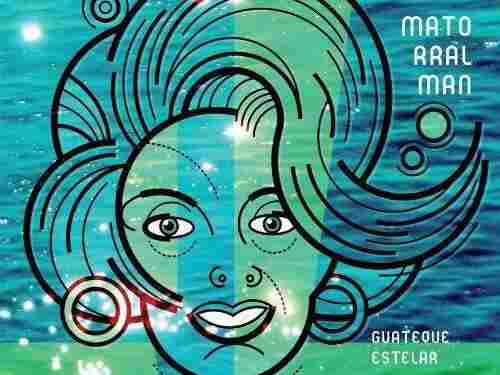 English / Spanish
It would be easy to regard Matorralman's Guateque Estelar as just a kitschy surf guitar meets Latin music project. But that only hints at the complexities that the Mexican band pulls off on this album, and the reverence the musicians show for their predecessors.
The most obvious point of reference is the guitar, which owes as much to U.S. '50s guitar pioneer Duane Eddy as it owes to his later acolytes, who rode the wave of the California surfer band craze a decade later.
But the heart of their sound is influenced by the great Mexican arranger, composer and space age hipster Juan Garcia Equivel. Latin rhythms, girl choruses, odd time signatures and '50s hi fi audio experiments made Esquivel popular as a "rediscovery" in the late '90s.
Matoralman absorbs all that musical history into their sound and at the same time breathes new life into twangy guitars, cha cha cha's and border rock grooves. Check out "Chicas Kamikaze."
It's deep, it's reverential and, best of all, it's fun!
——————————————————————————————————————-
English / Spanish
Algo Nuevo: Guateque Estelar de Matorralman
Seria fácil decir que Guateque Estelar, el nuevo CD de Matorralman, es simplemente un disco kistch de música surfer con sabor latino.
Pero en realidad, el nuevo trabajo de la banda Mexicana es complejo y esta repleto de odas a los ancestros del rock latino.
El punto de referencia más obvio es la guitarra: Matorralman tiene una deuda musical con Duane Eddy, pionero de la guitarra de la década de 1950. También le debe  mucho a los músicos que le siguieron a Eddy: las bandas "surfer" de California que surgieron una década después.
Pero el verdadero padrino musical de Matorralman es el compositor y músico Juan García Esquivel. Su música, que durante los años 50 cautivó a una generación , es un cóctel de ritmos Latinos, coros de chicas, y audio hi fi.
Esta claro que Matorralman ha absorbido todos estos estilos musicales, pero también queda claro que es una banda capaz de darle nueva vida a lo antiguo, con sus propios maullidos de guitarra, cha cha cha's, y rock and roll típico de la frontera Mexicana-Americana.
No señores, Guateque Estelar no es simplemente kistch: Es un trabajo profundo, que honra a los antepasados del rock Latino. Y lo mejor de todo: Es un álbum divertidísimo.