Meet Napoleon Solo, Spanish Pop-Rockers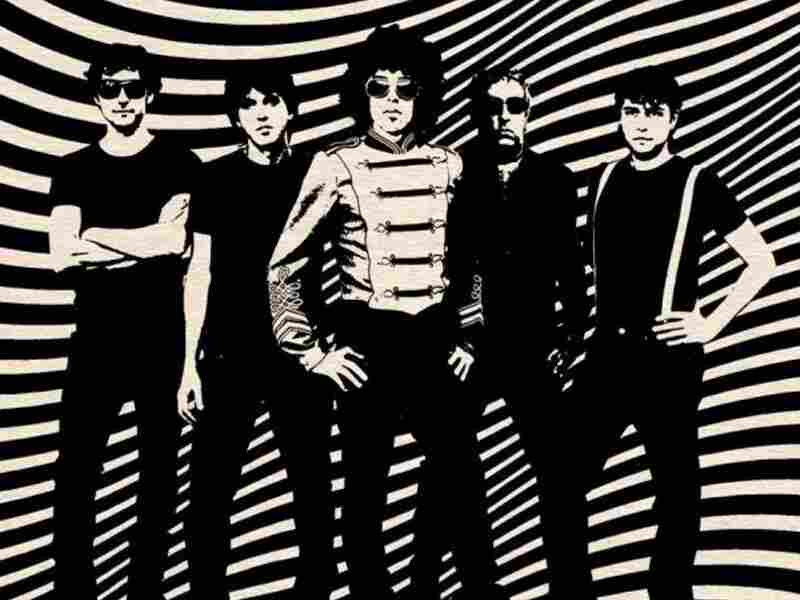 English / Spanish
During the late '90s and the early '00s it seemed that many alternative bands across Ibero-America were afraid of sounding too catchy. The feeling was expressed in interviews at the time by Argentine rock band Bersuit Vergarabat: the sense of being so out of touch with the music industry that it was important to stay as far away from pop as they could.
In the past few years, musicians have come to appreciate catchiness as invaluable. Up-and-coming Spanish band Napoleon Solo is the perfect example of a group enjoying today's freedom and linkage between pop and rock; they're genuinely edgy and yet as catchy as they can be.
They've also expanded their success to Latin America with ease. During a tour throughout Spain last year, Mexican rock legends Café Tacuba came across Napoleon Solo and were astounded by their seemingly effortless songs. They introduced the band to Mexican label Terricolas Imbeciles, and continually support them in radio interviews and tours. In the Latin alternative world, there's no better endorsement than that.
"Tenia Que Acabar" is the new single off the band's remarkable breakthrough album Napoleon Solo En La Opera. When listening to this song you almost get the feeling you've heard it a thousand times before; you might even think they're playing it too safe. But although they're embracing pop, they manage to do it without steering away from their rock sound. This song's romantic and conversational lyricism has made it something of a hit. Ultimately, variety is what's solidifying Latin alternative music into a bravely prejudice-free genre.
—————————————————————————————————————-
English / Spanish
Conoce A Napoleon Solo
Durante la década de 1990 y el 2000, varias bandas de música alternativa Latina parecían temerle al sonido pop. Ese sentimiento fue expresado en entrevistas con la banda argentina Bersuit Vergarabat: la sensación de estar desconectado con la industria de la música, y de sentir que era importante mantenerse lo más alejado posible de la música pop.
En años recientes, los músicos han comenzado a valorar el pop. La banda española Napoleón Solo es un ejemplo perfecto de un grupo nuevo que disfruta la libertad de unir el pop con el rock; son genuinamente innovadores, pero también tienen melodías sumamente pegajosas.
Napoleón Solo ha tenido éxito en América Latina. Durante una gira en España el año pasado, los Café Tacuba (legendaria banda de rock mexicano) conocieron a Napoleón Solo, y quedaron boquiabiertos. Los presentaron a la disquera Terrícolas Imbeciles, y continuamente halagan a la banda en entrevistas. En el mundo del rock latino, no hay mejor aprobación que la de Café Tacuba.
"Tenía Que Acabar" pertenece al increíble álbum Napoleón Solo En La Opera. Puede que la melodía suene algo trillada; tal vez cuando oigas la canción sientas que ya la has escuchado miles de veces; incluso puedes llegar a sentir que se trata de una banda que no se arriesga. Pero aunque Napoleón Solo abraza el sonido pop, logra hacerlo sin alejarse demasiado del rock. Esta canción romántica suena casi como una conversación. Y además, la variedad es precisamente lo que está fortaleciendo a la música alternativa latina, convirtiéndola en un genero sin prejuicios.