Diving For Vinyl: New Latin Acts On Wax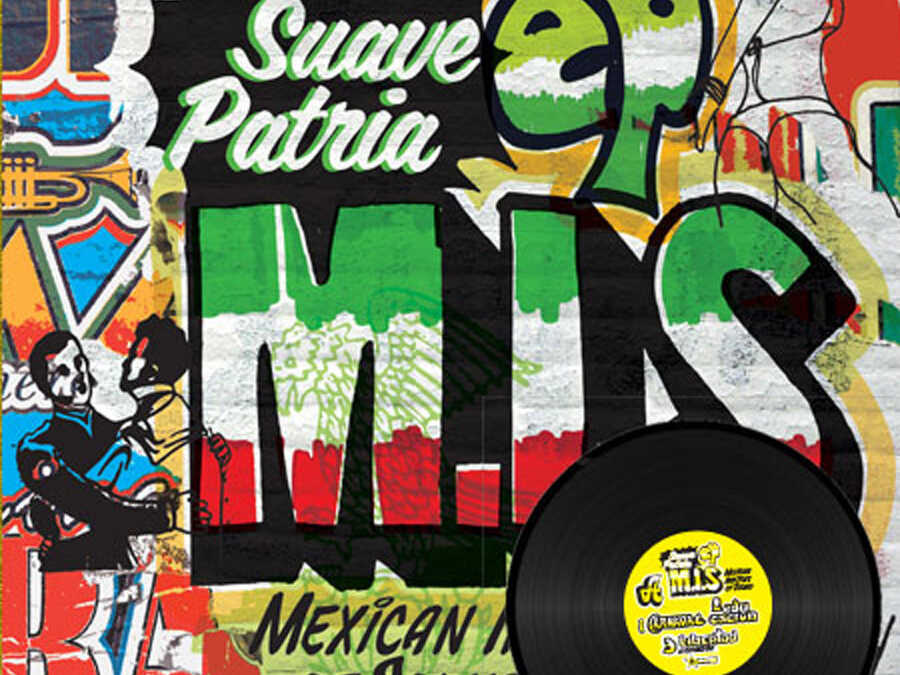 English / Spanish
There is a growing demand for vinyl all over the world, especially among indie/alternative music fans. In Latin music, we've seen vinyl thrive as an underground format, but it seems ready to move closer to the mainstream — last year, Colombian superstar Shakira released a 7" record of her hit "Loba." Yet old-fashioned LPs, EPs and singles are blossoming primarily among the alternative outlets, particularly in Spain, where the vigorous indie scene is known for its revivalist ways.
Up-and-coming art collective KU DE TA is a small Los Angeles-based independent company that has been helping emerging bands with posters and album packaging, and they've fallen deeply in love with the Latin alternative movement. This year alone, KU DE TA has released three vinyl records: Argentine singer Sol Pereyra's Bla Bla Bla, Bigott from Spain's This is the beginning of a beautiful friendship and Colombian indie sweetheart Lido Pimienta's EP Color. These three records are paving the way for upcoming releases by rock names such as Jovenes y Sexys and Torreblanca, among others. And none of the KU DE TA records have been published or distributed as CDs in the States.
A perfect example of how vinyl and digital formats coexist is Puerto Rican punk rockers Davila 666 and their album Tan Bajo, released to rave reviews by In The Red Records. It is now available on vinyl, CD and as a digital download; when you buy the vinyl, it comes with a code to download the album as well. Nacional Records, one of the major Latin alternative labels in the US, has released vinyl by Nortec and Mexican Institute of Sound.
While there aren't massive crowds clamoring to buy these records, we can no longer say they are exclusively for collectors. In an era of MP3 ubiquity, it's heartwarming to see Latin alternative music archived one vinyl record at a time.
You can visit KU DE TA at their website.
And we want to hear from you: What have you been finding in vinyl recently?
------------------------------------------------------------------
English / Spanish
En Busca De Vinilos: Nuevos Discos De Rock Latino
Cada vez hay mas demanda mundial para los discos de vinilo, en particular de los fanáticos de la música indie/alternativa. Dentro del genero de la música latina, hemos visto que el vinilo es más popular en la escena "under", pero al parecer se esta volviendo cada vez mas comercial. El año pasado, Shakira lanzó un disco de 7 pulgadas de la canción "Loba." Sin embargo el renacimiento de los LPs y EPs a la antigua esta concentrado en los círculos de música alternativa, en particular en España, donde la escena indie siempre ha sido particularmente creativa.
Basada en Los Ángeles, la cooperativa artística KU DE TA siempre ha logrado ayudar a bandas emergentes con posters y carátulas para álbumes. Y recientemente, han establecido una relación con el movimiento de música alternativa latina. Tan solo en el año pasado, KU DE TA ha lanzado tres discos en vinilo: Bla Bla Bla de la Argentina Sol Pereyra, This The Beggining Of A Beautiful Friendship del español Bigott, y el EP Color de la dulce cantante colombiana Sol Pereyra. Estos tres discos han abierto las puertas para futuros lanzamientos de bandas como Jóvenes y Sexys y Torreblanca, entre otros. Ninguno de los discos de KU DE TA ha sido publicado o distribuido en formato de CD en los Estados Unidos.
Un gran ejemplo de cómo el formato vinilo y digital coexisten, es en la publicación de Tan Bajo, el álbum de Davila 666, banda punk de Puerto Rico. Tan Bajo recibió muy buenas criticas, y ahora esta disponible en vinilo, CD, y como descarga gratuita. Quien compra el vinilo, recibe un código para descargar el álbum también. Nacional Records, una de las más grandes compañías discográficas del rock latino en los Estados Unidos, ha lanzado vinilos de Nortec e Insituto Mexicano del Sonido.
Ciertamente no estamos hablando de inmensas multitudes clamando por discos en vinilo, sin embargo, ya no podemos decir que se trata de un hobby para los aficionados. En la era del MP3, es alentador ver la música alternativa latina archivada en vinilo, un disco a la vez.
Para saber mas sobre KU DE TA haz click aqui.
Y cuéntanos: ¿Cual es tu disco de vinilo favorito?