Spain's Odio Paris: Youth And Nostalgia Rolled Into One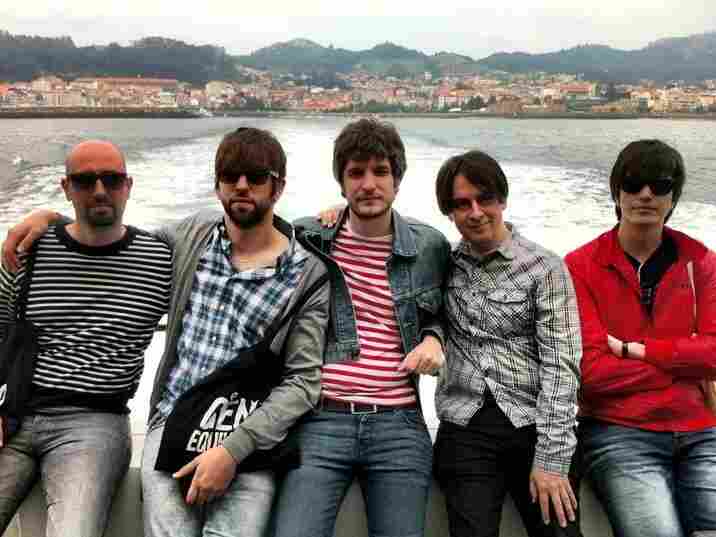 English / Spanish
More than any other Spanish band this year, the noise-pop newcomers in Odio Paris have received a warm response from critics and indie music lovers alike. The Barcelona-based group points to bands like My Bloody Valentine, Another Sunny Day and Field Mice as some of their biggest influences. In their self-titled debut they not only take from their influences, they also outshine them.
Their first single "Cuando Nadie Pone Un Disco" ("When Nobody Plays A Record") is a rock anthem. "When no one puts out a record to dance to, the hours will bury us," they sing. The band blends sharp existentialism with flawless pop melodies, layers of scuzzy riffs and amplified electronic subtleties. They are concise but elegant, adolescent yet nostalgic rockers.
In their latest single "1 de Noviembre," music video director Alberto Saguar effectively highlights the band's chaotic yet glossy aesthetics. Whether you're looking to travel to a time of youth and revolt, or you're just looking for your summer jam, there are plenty of tracks on Odio Paris to take you where you want to go.
----------------------------------------------------------------------
English / Spanish
Odio Paris: Una Banda Llena De Juventud Y Nostalgia
Más que cualquier otra banda española este año, el nuevo grupo de noise-pop Odio Paris ha recibido una cálida recepción de la prensa y también de amantes de la música indie. El grupo, basado en Barcelona, identifica a bandas como My Bloody Valentine, Another Sunny Day y Field Mice como sus influencias. En su nuevo disco, no solamente toman prestado de sus inspiraciones musicales, también los sobrepasan.
Su primer single "Cuando Nadie Pone Un Disco" es un himno del rock. "Cuando nadie pone un disco para que bailemos, de repente las horas nos entierran," cantan. La banda mezcla su existencialismo seco con melodías impecables, riffs descuidados y matices electrónicos amplificados. Son concisos pero elegantes, rockeros adolescentes y a la vez nostálgicos.
El video para su reciente single "1 de Noviembre" cuenta con el director Alberto Saguar, que habilmente ilustra la estética reluciente pero caótica de la banda. No importa si estas buscando regresar a una época de juventud y rebeldía, o si simplemente esta de humor para escuchar canciones de verano- Odio Paris tiene algo para tus oídos.