De Aquel Amor: A Birthday Prayer For Gustavo Cerati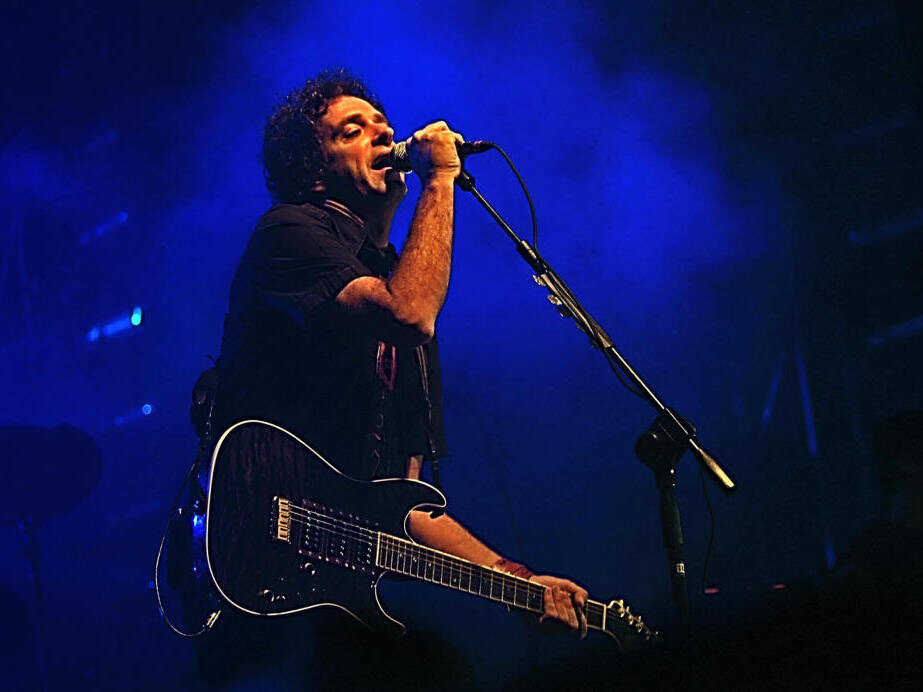 RICARDO HERNANDEZ/AFP/Getty Images
English / Spanish
Today is Argentine rock legend Gustavo Cerati's 52nd birthday. It's both a celebration of one of the greats of Latin rock, and a time to reflect on the tragic condition he is in.
It's been more than a year since Cerati suffered a stroke following a performance in Caracas, Venezuela. He's been in a coma ever since, and shown no signs of recovery.
Several fans have initiated a facebook page called "A Gift For Gustavo." The plan is that at 7:15pm EST, everyone listen to Cerati's "Puente" ("Bridge").
In the '80s and '90s Cerati was frontman of the immensely popular Soda Stereo, among the most famous groups in Latin rock. After the band's breakup, he embarked on an equally successful solo career, as well as producing and collaborating with such high-profile artists as Shakira and Caifanes.
----------------------------------------------------------------------------
English / Spanish
De Aquel Amor: Un Deseo Para Gustavo Cerati En Su Cumpleaños
Hoy cumple 52 años el músico argentino Gustavo Cerati, leyenda del rock latinoamericano. Se trata de un momento de celebración de un verdadero ícono musical, y a la vez un momento para reflexionar sobre su trágica condición.
Hace ya mas de un año que Cerati sufrió un accidente cerebrovascular luego de dar un show en Caracas, Venezuela. Desde entonces ha permanecido en coma, y no muestra indicios de recuperación.
Fans del músico han iniciado una página de facebook llamada "Un Regalo Para Gustavo." El plan es que esta noche a las 7:15 EST, todos escuchen la canción "Puente" de Cerati, como tributo.
En los años 80s y 90s, Cerati lideró la inmensamente popular banda Soda Stereo, una de las agrupaciones mas conocidas del rock latino. Luego de la ruptura de la banda, emprendió una exitosa carrera solista, y también colaboró con artistas como Shakira y Caifanes.