Messing With Texas: Alt.Latino's Favorite Music From SXSW 2014
Messing With Texas: Alt.Latino's Favorite Music From SXSW 2014
Jorge Balderrama/Courtesy of the artist.
If you've ever wondered how Felix Contreras and I sound when we're happy but exhausted — and stuffing our faces with Texas barbecue — then this is the episode you've been waiting for.
Once we'd had our fill of music at SXSW in Austin, Texas, we somehow managed to trek up a hill — it was a small hill, but we where so tired, even Felix's sumptuous salt-and-pepper mane was falling flat — to Franklin's Barbecue.
We decided to turn our tape recorders on as we gracelessly chomped, chewed and, of course, talked about what makes our mouth water the most: great music.
Did you go to SXSW? Tell us about your favorite discoveries.
Alt.Latino's Favorite Bands From SXSW 2014
Fofe Y Los Fetiches
Song: Tetas Ortopedicas
from Lujo Eterno
Rebel Cats
Song: Anclado A Ti
from Diversion
12Lo Dedo Negro
Buy Featured Music

Song

Lo Dedo Negro

Album

Surcando

Artist

Cuatro Pesos De Propina

Label

Universal

Released

1969

Your purchase helps support NPR programming. How?
Cuatro Pesos De Propina
Song: Lo Dedo Negro
from Surcando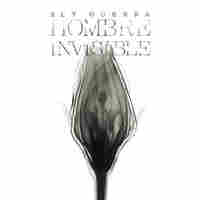 Alvaro Diaz
Song: Super Exclusivo
from Super Exclusivo
Emicida
Song: Gueto
from O Glorioso Retorno de Quem Nunca Esteve Aqui
Sergio Mendoza Y La Orkesta
Song: Mambo Mexicano
from Mambo Mexicano