Chicken Soup For The Ears: New Music To Cure What Ails You
Chicken Soup For The Ears: New Music To Cure What Ails You
I'm not entirely sure how I made it into the studio to tape this week's show. I was still recovering from a tremendous flu. But lured by co-host Felix Contreras' promises that he'd take over and play me some excellent new music, I hopped on a cloud of cough meds and rode it all the way to our recording facilities in Mexico City.
Children cried when they saw my greenish face as I mumbled and stumbled through the streets. Vendors crossed themselves when, in a Darth Vader-like voice, I asked to buy throat soothing candy.
But I made it, and it was worth it.
Not only did Felix humor my I've-only-eaten-broth-for-the-last-four-days loopiness — but my Don Corleone imitation was spot on — he also played some of the coolest music we've heard this year.
By the way, I'm feeling a lot better. And although I've suggested that Felix start a side business in which he DJs for the flu-stricken, I don't think he's that into the idea. So you'll just have to enjoy his musical healing powers in this week's show.
Chicken Soup For The Ears: New Music To Make You Feel Better
Karol Conka
Song: Boa Noite
from Batuk Freak
Ani Cordero
Song: Volver A Los 17
from Recordar
/npr/altlat/2014/04/20140415_altlat_pacifika
Pacifika
Song: Las Bellezas
from Amor Planeta
Rodrigo Amarante
Song: Nada Em Vão
from Cavalo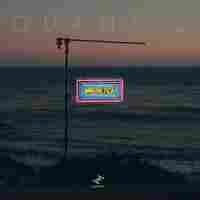 Quantic Feat. Pongo Love
Song: Duvido
from Magnetica
Chicken Soup For The Ears: New Music To Cure What Ails You
Pasotono Orquesta