Twice The Fun With Guest DJ Ibeyi
Twice The Fun With Guest DJ Ibeyi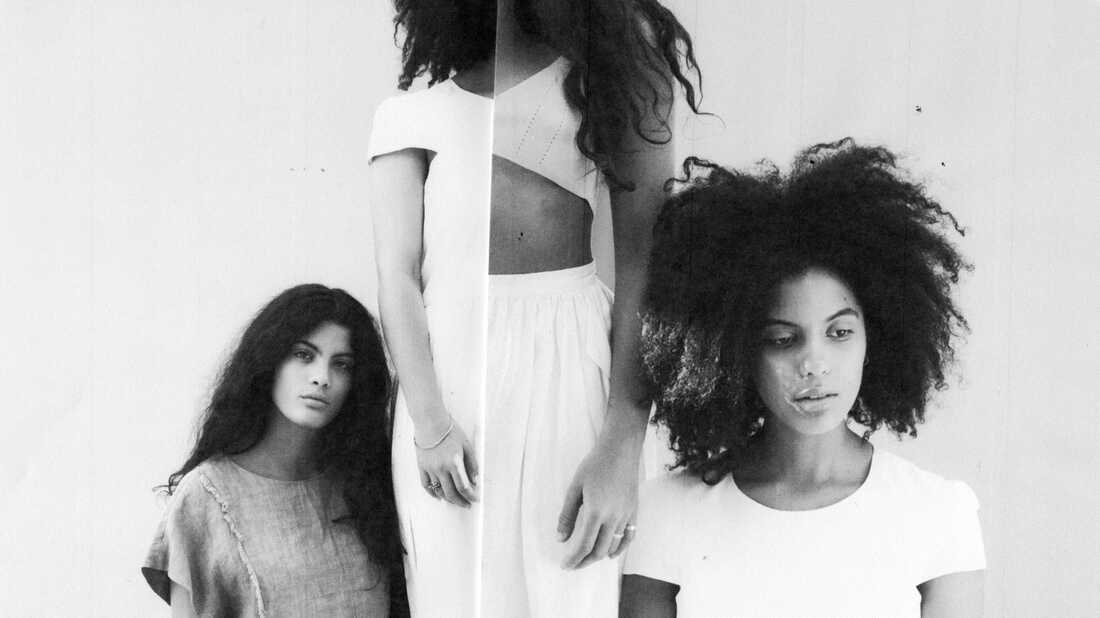 Sophie Wright/Courtesy of the artist
It only makes sense that a listening party led by twin sisters Lisa-Kaindé and Naomi Diaz, who make up the duo Ibeyi, would turn into a cool singalong. The two seem to have music pouring out of them at every second: As soon as they sat down in the Alt.Latino studio, they were snapping fingers, bouncing in their seats and singing along with the long playlist they'd brought in.
Hear Ibeyi's Full Playlist
That music is just what we'd hoped: a deconstruction of Ibeyi's one-of-a-kind mix of Afro-Cuban Santería chants, electronic music and stylish pop, all experienced through the lens of the Diazes' own favorite music.
I don't think Alt.Latino has ever had a guest DJ bring in such a wide variety of music: everything from legendary French vocalist Serge Gainsbourg to Fiona Apple to Kendrick Lamar to political jazz from Gil Scott-Heron and so much more. And there is, of course, a healthy helping of Ibeyi's own mesmerizing music — not to mention lots of smiles, laughs and deep thinking.
It's Ibeyi, what did you expect?
Hear The Songs From The Show