Día De Los Muertos: Alt.Latino's Sonic Altar
Día De Los Muertos: Alt.Latino's Sonic Altar
Chris Jackson/Getty Images
Once a year, to celebrate Day Of The Dead on Nov. 2, we ask listeners and friends for stories of loved ones they've lost — with an additional request for music to remember them by. We then build a sonic altar to celebrate those who are no longer here and help revel in the love they left behind.
Join us, and as always, please let us know whom you're remembering on this day.
Charlie Chaplin
Song: Dream House (Smile)
from Music of Charlie Chaplin
We kick off the show by noting the passing (in November 2014) of Roberto Gomez Bolaño, known as Chespirito. He was a Mexican comedian, screenwriter, actor, film director, songwriter and author who was beloved across Latin America. We pay tribute with "Smile," written by another great comedian, Charlie Chaplin, because the words speak to the spirit of Chespirito's career: "Light up your face with gladness / Hide every trace of sadness / Although a tear may be ever so near / That's the time you must keep on trying / Smile, what's the use of crying / You'll find that life is still worthwhile / If you'll just smile."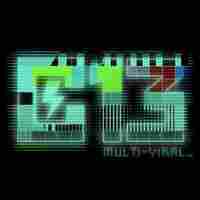 Calle 13/Eduardo Galeano
Song: Eduardo Galeano
from Multi_Viral
This year, we also lost the prolific writer Eduardo Galeano. He was from Uruguay, but he was claimed by many throughout Latin America. Galeano was best known for his 1971 work Open Veins Of Latin America, as well as Memory Of Fire. The last Calle 13 album, Multi_Viral, had Galeano opening the proceedings with a statement of purpose.
Rocio Durcal
Song: Amor Eterno
from Amor Eterno: Las Mejores Rancheras
This song was requested by our colleague Isabel Lara. She lost her dear friend Juan Francisco Rajbe to cancer at age 34. It was also requested by Margie Davila in Fresno, Calif., who wanted to remember Sylvia Valencia. "Valencia was a single mom who showed us all that determination and hard work could help us achieve our dreams ... and she did that with a smile and warmth that we can all still feel when we think of her."
One Way
Song: Cutie Pie
from Cutie Pie
Cecily Meza Martinez wants to shout out her good friend Aaron Chavez, a young man who was a victim of random gun violence. She says Aaron was a huge fan of funk and disco.
Celia Cruz
Song: Guantanamera
from Absolute Collection
Irene Luna Guzman wrote in asking to hear the world's most famous guajira, or cuban folk song, "Guantanamera," for her dad. She says he loved a great party and passed away on Nov. 2, 2014, just in time for a Dia De Los Muertos celebration.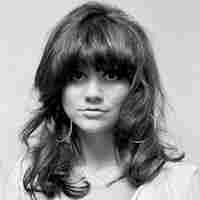 Linda Ronstadt
Song: Tata Dios
from Tata Dios
Sara Peralta requested "Tata Dios," an old Mexican folk song, and she asked for a version by Linda Ronstadt. Sara says that, like so many second- or third-generation Mexican-Americans, she and her siblings grew up speaking English, and so did Ronstadt. Sara's mother loved this version and would use the singer as an example that they could own; that way, they could celebrate their Mexican roots, even if they were not fully bilingual.
Mercedes Sosa
Song: Gracias a la Vida
from Best of Mercedes Sosa
Some of our colleagues pointed out that we'd lost some folks who worked behind the scenes in newsrooms. Both Cheryl Duval and Karen Grigbsy Bates lost their media colleagues Dori Maynard and photographer Tony Gleaton. This song is for them.
Lhasa De Sela
Song: Where Do You Go
from Where Do You Go
Alt.Latino co-host Jasmine Garsd dedicates this song to journalist Ruben Espinosa, murdered in Mexico City in August, and to all the journalists in Mexico who are being killed and disappeared. And also for Mexican immigration activist "La Polla," who was murdered alongside his partner.
The Yellow Jackets
Song: Prayer For El Salvador
from Prayer For El Salvador
This year, Felix Contreras lost two cousins. Primo Micheal Contreras was an early role model for him as a kid. "He and his brothers and sisters showed what it meant to always think of family first. As an adult, he coached countless young sports players and offered not just sports instructions, but also life lessons." Felix also lost his dear cousin Marian Zebedee, whom he says had "the brightest smile and unlimited capacity for love, especially for my boys and their mom."
The Blue Ventures De Louis Sanchez
Song: Aquel Cariño
from Eres Mi Padre, Vol. 12
Diego Montoya , Mayor of the Village of Magdalena, New Mexico, wrote in: "I want to remember my good amiga, Ruby "Rubes" Barela from Las Padillas (Albuquerque) New Mexico. Ruby was a super fan and supporter of New Mexico Spanish music and was a huge fan of Los Blue Ventures. Los Blue Ventures have been NM's number one family band for decades and truly represent New Mexico. I want to send out any of The Blue Ventures songs for Ruby because they all represent her love for life and her friends."



Trio Los Soberanos
Song: Golondrinas Yucatecas