Sidestepper: Richard Blair's Timeless Great Idea
Hugo Rubiano/Courtesy of the artist
Richard Blair is from Britain, but his heart is in Colombia. Blair went from producing albums for Peter Gabriel to immersing himself in the music and culture of Colombia — itself a country with deep African roots.
He chased a sound he'd heard in his head; one that mixed the burgeoning electronic music scene of Britain with the Afro-Colombian sounds he'd heard in the streets and clubs of Bogota, the Colombian capital.
The result, formed in 1996, was the band Sidestepper, which released four albums that left a huge impression on the Colombian music scene. Current Colombian bands like Bomba Estereo and Choc Quib Town have spoken at length about the influence of Sidestepper on their music.
Blair recently assembled a new generation of Colombian musicians to re-form Sidestepper and release an album (Supernatural Love) with a sound that looks forward and backward at the same time. It's rich with tradition, and with the sounds of clubs around the world.
This week on Alt.Latino, Blair joins us to discuss Sidestepper's history, his own musical influences, and what we've determined to be the ultimate truth. (Listen in to find out what I mean.)
Sidestepper
Song: Supernatural Love
from Supernatural Love
Tóto La Momposina y Sus Tambores
Song: Curura
from La Candela Viva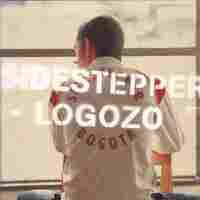 Sidestepper
Song: Dame Tu Querer
from 3am (In Beats We Trust)
Howlin' Wolf
Song: Spoonful
from Greatest Hits
Nick Drake
Song: Place to Be
from Pink Moon
Sidestepper
Song: La Flor Y La Voz (Parte 1)
from Supernatural Love
Sidestepper
Song: Song For The Sinner
from Supernatural Love