What's On Alt.Latino's Playlist? The Sounds Of Cuba Today
What's On Alt.Latino's Playlist? The Sounds Of Cuba Today
Mike Windle/Getty Images for Coachella
We've just enjoyed a short run of Alt.Latino episodes that dig deeper into Cuban music. We've heard a lot of history and met some experts, and I got to play some music from my recent visit to Havana. On this week's show, we'll hear a handful of tracks that reflect some of the musical trends happening in Cuba right now.
I've also assembled a Spotify playlist with more than 100 tracks; it's just the tip of the iceberg in terms of the sounds heard all over the island today. Our show this week cherry-picks a handful and celebrates the amazing mix of tradition, imagination and artistic vision.
Here at Alt.Latino, we're just getting started in exploring the music of Cuba. I've been a fan of Cuban music since I was a teenager, and what's happening there now is just as fascinating as anything from its glorious past.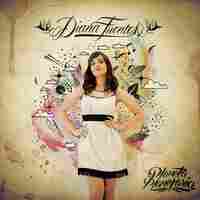 Diana Fuentes
Song: De Oriente a Occidente
from Planeta Planetario
Danay Suarez
Song: Yo Aprendí
from Polvo De La Humedad
Gilles Peterson's Havana Cultura Band feat. Telmary & Elain Morales
Song: Mulata Abusadora
from Havana Cultura: The Search Continues
Afrikun
Song: Kimbiseros
from Havana Cultura: The Search Continues
Yusa
Song: Y Te Apareces (Suddenly You Appear)
from Haiku
The Creole Choir Of Cuba
Song: Peze Café
from Tande-La