Alt.Latino's Favorites: The Top 10 Latin Albums Of 2017
Alt.Latino's Favorites: The Top 10 Latin Albums Of 2017
Joa Rodriguez/Courtesy of the artist
Every year, the Latin Alternative music world seems to get more interesting — more nuanced and complex, entirely setting aside genre limitations. With so much variety, it's almost impossible to define Latin music at all, so how is it even possible to narrow a list of favorites down to just a handful?
To make Alt.Latino's list of the best Latin albums of 2017, I called in some help from two contributors: The Chicago-based host of Beat Latino, Catalina Maria Johnson is an intrepid globetrotter who always seems to end up at just the right place at just the right time to catch just the right band, no matter where in the world she may be, and we've got the ever-curious Marisa Arbona Ruiz, who this year reported for Alt.Latino from the Hollywood Bowl in Los Angeles, interviewed the musical and cultural icon Juanes, and braved the notorious East Coast humidity to file a report from this summer's Nuevo Fest in Philadelphia.
This week, the three of us compared notes on the albums we felt made significant statements about where Latin Alternative music stands today. (The list also includes contributions from Jessica Diaz-Hurtado, who couldn't make it to the taping.) Below, you'll find our top 10 albums, as discussed on this weeks' podcast, plus 13 more honorable mentions that we couldn't let slip by. The discussion kicks off three weeks of end-of-the-year coverage for Alt.Latino; next week, with the help of our friends at Remezcla (who recommended some amazing Latinx music writers), we've got a list of the year's best songs. Then, in two weeks, we turn to listeners to check out what made your musical year.
Note: These albums aren't ranked, and are instead listed in the order in which they came up in our conversation.
Alt.Latino's Favorite Albums Of 2017
"Salvavidas de Hielo" by Jorge Drexler
Song: Salvavidas de Hielo
"A beautifully meloncholic song framed by the harmonies of Jorge Drexler and Natalia Lafourcade..." --Catalina Maria Johnson
"No Te Fumes Mi Mariguana" by Mon Laferte
Song: No Te Fumas Mi Marijuana
"A really fun song ... It's got the full use of her vocal expression from playful cooing to growls and howls." --Marisa Arbona Ruiz
"Si No Te Quieres" by Ozuna
"It's reminiscent of old school reggaeton... Ozuna keeps it real by fusing it with the new Latin trap..." --Jessica Diaz Hurtado
"Una Leyenda China" by Residente
"Residente can do no wrong! A spectacular record — can't wait to hear what he comes up with next." --Felix Contreras
"Preguntas" by Danay Suarez
Danay Suarez has entered in a phase of her career in which she is in full command of all of her artist sensibilities and we all benefit from her one-of-a-kind vision. --Felix Contreras
"Rican Beach" by Hurray For The Riff Raff
"Alynda Segarra is on her own journey of self-discovery and it's coming out in great music..." --Catalina Maria Johnson
"Tú Sí Sabes Quererme " by Natalia Lafourcade (en manos de Los Macarinos)
Song: Tu Si Sabes Quererme
"The juxtaposition of [Natalia's] sweet voice and the vocals of Los Macorinos... it was pure talent and pure heart." --Marisa Arbona Ruiz
"Leña de Pirul" by La Santa Cecilia
"This is serious tequila-drinking music! La Marisoul's voice is a force of nature!" --Felix Contreras
Buy Featured Music
Song

Amar Y Vivir

Album

Amar Y Vivir

Artist

La Santa Cecilia

Label

Universal Music Latino

Released

2017
Your purchase helps support NPR programming. How?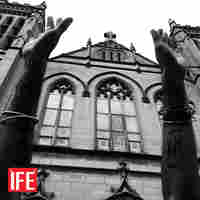 "Prayer for Oduduwa" by ÌFÉ
Song: Prayer For Oduduwa (Para Merceditas)
"When I heard this record earlier this year I knew it would be my favorite of the year... It's going to be one of my favorite records of all time!" --Felix Contreras
"Balance" by El Buho
El Buho ("The Owl"), a.k.a. Robin Perkins, is a British DJ/producer and true citizen of the world, as well as co-founder of Shika Shika, an innovative record label at the forefront of new South American folktronica. Balance reflects Perkins' recent time in Mexico; through soundscapes that are delicately textured with birdsong and other natural sounds, the album showcases that land's indigenous, traditional roots, as well as the beauty of its landscape. --Catalina Maria Johnson
"100 Vidas" by Calma Carmona
A strong statement of Afro-Caribbean femininity and feminism, this album firmly establishes Carmona in the now crowded field of Afro-Caribbean women who dare to challenge. --Felix Contreras
"Friendship (Is A Small Boat In A Storm)" by Chicano Batman
Song: Friendship (Is A Small Boat In A Storm)
The new record from my fav tuxedo'd party band shows they are also deep thinkers, digging deeper into a sound they totally own. --Felix Contreras
Buy Featured Music
Song

Freedom Is Free

Album

Freedom Is Free

Artist

Chicano Batman

Label

ATO Records

Released

2017
Your purchase helps support NPR programming. How?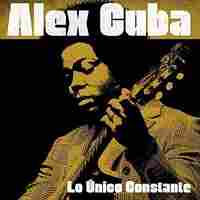 "Todas Las Cabezas Estan Locas" by Alex Cuba
Song: Lagrimas de que Llora
Alex Cuba's album, Lo Único Constante, is brimming with musicality and soulfulness. Cuba really shines as a singer, songwriter and multi-instrumentalist, brilliantly weaving together Cuban polyrhythms, lounge jazz-based filin and his beautiful tenor voice that touches hearts with joy. --Marisa Arbona Ruiz
"Las Caras Lindas" by Flor de Toloache
In their title track "Las Caras Lindas" Latin Grammy-winners Flor de Toloache brilliantly weave a sprinkling of hip-hop and Afro Cuban flavor by Velcro and Pedrito Martinez into their luscious harmonies and mariachi magic. --Marisa Arbona Ruiz
"Bombo Fabrika" by Gabriel Garzón-Montano
Song: Bombo Fabrika - Instrumental
Somehow Gabriel Garzón-Montano crystallizes all his life influences in his soul-filled musical montages. These include experimentation and minimalism a la Philip Glass (his French mother was a member of Glass's ensemble) as well as the irresistibly danceable Colombian rhythms of his father's homeland and even the sass-filled funk of Brooklyn, where he grew up. Every song in this album is a gem, but in the "Bombo Fabrika" video he visually and musically connects the dots between all of the above and the epicenter of Afro-Colombian music —San Basilio de Palenque—where the video was filmed. --Catalina Maria Johnson
05Tierra Lejana (Mi Ranchito, Cancion Mixteca, Farolito)
"Tierra Lejana (Mi Ranchito, Cancion Mixteca, Farolita)" by Diana Gameros
Song: Tierra Lejana (Mi Ranchito, Cancion Mixteca, Farolito)
Gameros has the kind of voice that deserves to be heard as many people as possible. She has me under her spell, singing some of my favorite rancheras, on her fantastic new album. --Felix Contreras
"Deathless" by Ibeyi (Featuring Kamasi Wshington)
On Ash, Ibeyi once again mesmerizes with its otherworldly ethereal sound — often a slowly layered build-up of electronica, Afro-Cuban percussion and jazz, with French and Yoruba influence under gorgeous and soulful vocals and whispery harmonies. The young and passionate twin sisters bring a fresh multilingual take to Afro-Cuban music. --Marisa Arbona Ruiz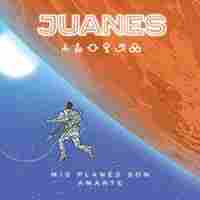 "El Ratico" By Juanes featuring Kali Uchis
Juanes bravely cast aside his superstardom to explore a very personal inner journey on a perfectly executed concept album. --Felix Contreras
"Spinning Out" by Making Movies
Hard to believe such an accomplished musical statement can be made by a band that is just getting started. I Am Another You astonishes while promising much more to come. --Felix Contreras
"Curao" by Quantic and Nidia Góngora
Singer Nidia Góngora, from the Pacific coast of Colombia, and British multi-instrumentalist/producer Will Holland, a.k.a. Quantic, create irresistible marimba-laden musical fabulousness. It balances the charming chants and percussion of Nidia's riverside mining hometown with Quantic's keen sense of contemporary dance club rhythms, and in the process shines a light on the best of both those musical worlds. --Catalina Maria Johnson
"Black Dream" by Omar Sosa & Seckou Keita
Omar Sosa continues to burnish his reputation as one of the most creative musical minds out there. This time he collaborates with musicians from Africa and Japan, and the results are sublime. --Felix Contreras
"Maldigo De Alta Cielo" by Sofia Rei
Song: Maldigo de Alta Ciello
El Gavilan, which features Marc Ribot, deserves much more attention with its richly textured vocals and instrumentation. Ribot's guitar work is inspiring! It is truly one of the most imaginative tributes to a formidable musical icon — I believe Violeta Parra would have loved it. Brava, Sofia!! --Felix Contreras
"Domingo Siete" by Nancy Sanchez
American Novio was one of the surprise albums of the year, winning me over with evocative lyrics performed by a voice tinged with jazz. Sanchez expertly delivers a deeply felt cultural statement. --Felix Contreras