Discussion: The Year In Music, 2012
This has been a phenomenal year for music. Veterans Neil Young and Crazy Horse released not one but two ambitious and ingenious albums. New artists such as Kishi Bashi and Alt-J appeared with exciting and unusual records. Plenty of other surprises popped up along the way: Cat Power returned from a six-year hiatus with the best album she's ever made. Ty Segall, already a prolific artist, released three stellar garage-rock records in 2012 (three!), while the first-ever studio album from Macklemore, a rapper with little name recognition outside his native Seattle, made his debut at No. 1 on iTunes and No. 2 on Billboard. Meanwhile, R&B artists Miguel and Frank Ocean both released records that were unconventional but wildly popular.
That's just some of the wonderful, unpredictable and endlessly fascinating music of 2012.
On this edition of All Songs Considered, hosts Bob Boilen and Robin Hilton chat with NPR Music critic Ann Powers and editor Stephen Thompson about the music that mattered most to them in 2012, including their:
Favorite Discoveries:
Kishi Bashi
The Do
Lianne La Havas
Kacey Musgraves
Biggest Surprises:
Neil Young
The Sea And Cake
Macklemore & Ryan Lewis
Cloud Nothings
Favorite Albums:
Cat Power's Sun
Alt-J's An Awesome Wave
Frank Ocean's Channel Orange
Japandroids' Celebration Rock
Favorite Songs:
Dirty Projectors: "Offspring Are Blank"
Best Coast: "The Only Place"
Miguel: "Adorn"
Ty Segall: "Thank God For Sinners"
Tell us what you think. Vote now for your favorite albums of 2012.
Songs Featured On This Episode
Kishi Bashi
Song: Bright Whites
from 151A
Lianne La Havas
Song: Lost & Found
from Is Your Love Big Enough?
The Dø
Song: The Wicked & the Blind
from Both Ways Open Jaws Extended
Kacey Musgraves
Song: "Merry Go 'Round"
from Merry Go 'Round
Neil Young & Crazy Horse
Song: Walk Like a Giant
from Psychedelic Pill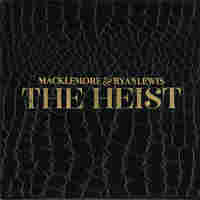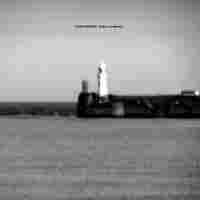 Cloud Nothings
Song: Stay Useless
from Attack on Memory
The Sea and Cake
Song: On And On
from Runner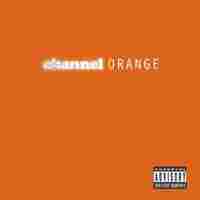 Frank Ocean
Song: Lost
from Channel Orange
Japandroids
Song: The House That Heaven Built
from Celebration Rock
Dirty Projectors
Song: Offspring Are Blank
from Swing Lo Magellan
Best Coast
Song: The Only Place
from The Only Place
Miguel
Song: Adorn
from Kaleidoscope Dream
Ty Segall
Song: Thank God For Sinners
from Twins