Bob Boilen's Top 10 Albums Of 2012
There is so much more to a year in music than a top ten list. I boil my list down to the records I simply loved the most. It's not a well balanced list — there's no jazz, hip-hop, classical, world or country — but with all art I find a natural attraction and I don't fight it. I listen to a wide scope of sounds all year (and rate everything I hear) but my favorites are my friends, the ones I put on and sing to.
I'm still a sucker for songs and the craft of songwriting. Many of these songs on these 10 records show a shift in songwriting, an evolution that I think defines 2012. It's the same sort of evolution we saw at the birth of progressive rock. Music got more complex with time signature shifts and new ways of arranging and building music. This is what I heard in 2012, only with songwriting — songs within songs; shifting sounds within songs. The verse chorus verse chorus model is being jettisoned for new narrative forms. It's what ties the music of Frank Ocean with the sounds of Alt-J, Grizzly Bear, Patrick Watson and Dirty Projectors. I find it so exciting. It's been such a good year.
1. Alt-J, 'An Awesome Wave'
Everything about this trippy record has won me over. The way the songs morph from verse to chorus to bridge with precision and determination keeps me coming back for more — the jolting starts and stops, from full band to solo instrument and back to full band, from singular voice to harmonies. This is all something we expect from progressive rock and rarely get with catchy pop. And after all the mystery in the music and repeated listens we get rewarded with lyrics filled with revealing stories and characters that are bizarre, phrases that are mysterious and fresh, funny and sometimes brutal, but always thoroughly original. The music doesn't simply support the lyrics; Joe Newman bends and twists his inflection so that words are so much a part of the music. It makes for great poetry and makes repeated listens feel like a new discovery.
2. Grizzly Bear, 'Shields'
I've loved this record from the start, but oddly, I didn't think of it as a favorite album. I thought about this as a brilliant bunch of songs. I find this band quirky and accessible --which as you can see by this list, is a quality I dearly love in music — and song for song, this was my highest rated album of the year, including four 5 star songs.
3. Dirty Projectors, 'Swing Lo Magellan'
Song: Offspring Are Blank
One of my favorite albums of the year is also by far one of the most polarizing amongst All Songs Considered fans. Dirty Projectors songs are filled with unexpected sounds and sparse, unusual beats. This album is all over the map. Like the Alt-J record, songs ping-pong from style to style — not just from album cut to album cut, but within a song. And I think that's where people get lost. But I think the vocals are the bands most prominent signature. And on Swing Lo Magellan the vocal arrangements have never been better.
The song is, "Offspring Are Blank," is my favorite song of the year.
After hearing it, and in particular the voices, the harmony, the hand claps or whatever that clacking sound is ... I ripped a four-CD set of doo-wop music I own into my iTunes it may seem an odd way to look at this band, but it may also be a way in for those having struggling to latch into the ever shifting landscape.
4. Sharon Van Etten, 'Tramp'
In a few short years, Sharon Van Etten has put out one thoughtful, often wrenching set of songs after another. I've always enjoyed how simply and subtly her voice expresses emotion, but her third album, Tramp, opens up the sonic landscape with help from friends (in particular, Aaron Dessner of The National, who offered production help, his studio and encouragement). There's more rock and electricity on this record than usual, but all the music serves the songs and that gently expressive voice.
5. Cat Power, 'Sun'
I'll be brutality honest. This record could have used a better engineer. I found it hard to listen to at first — the bass was often so loud and the compression on the drums unbearable. But through it all, the songs on Sun came through. What at first felt like a home studio project gone awry turned out to be an artist struggling to find a voice. It's a very new sound for Cat Power, one that didn't find strong reception at a recent live show. I hope that doesn't discourage Chan Marshall from exploring this sort of music ground again. Sun is one of those albums that reveals itself over time. If you've listened and enjoyed Cat Power in the past, give this record plenty of time and attention.
"Adventures In Your Own Backyard"
6. Patrick Watson, 'Adventures In Your Own Backyard'
Song: Adventures In Your Own Backyard
If you love a record full of melody and unfolding beauty, this is it. More than Regina Spektor or Andrew Bird, both of whom put out strong records this year, Patrick Watson succeeded Adventures in Your Own Backyard. And unlike the Cat Power record, this is a home recording done right, with all the warmth of your best friends kitchen. Patrick is not only a moving singer, but an engaging performer and a craftsman at structuring the emotional build of a song. Start with the opening cut, "Lighthouse," and if you have a penchant for a strong song, you've just found a new friend.
7. Jeff The Brotherhood, 'Hypnotic Nights'
There were two records I'd listen to for guitar-based rock: Japandroids' Celebration Rock and Hypnotic Nights by Jeff the Brotherhood. In a way, they were contenders for the same spot, but in the end it was the humor that made these songs my go-to rockers. From the opening line of record — "I want a place where I can smoke meat" — this record is the closest thing to a new Ramones record we're likely to get.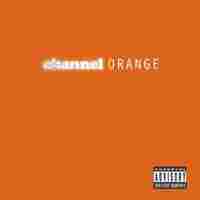 8. Frank Ocean, 'channel ORANGE'
I used to love my soul music simple. Once we lost Otis Redding I wanted my R&B textured and complex. Stevie Wonder's Talking Book was the first in a long series of records that mixed that simplicity with what I was used to in my rockier pop. Frank Ocean has made a complex soundscape and built a narrative that is the underpinning of a very soulful record. I continue to unlock what this record has to offer. It's sure to inspire so much new music. Look out 2013.
9. Jack White, 'Blunderbuss'
I jokingly refer to this record as "The White Album." My reference here isn't just Jack's last name but The Beatles' double set record that came out in 1968. What these records have in common is their reach. Country music, hard rocking sounds, jazz and most of all the sense of a musician taking chances and trying on new sounds. It's what made this record so much fun to listen to for me (it's also what made this record not quite the record some Jack White fans wanted). It didn't always rock, but I have plenty of those White Stripes records. If you dismissed this record for its lack of rockers, revisit it for the chances it takes.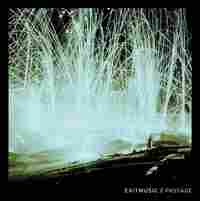 10. Exitmusic, 'Passage'
I have a deep affection for cinematic songs, the sort of music where the slow build of tension leads to explosive release (Sigur Ros comes to mind). This year no one did that better than Exitmusic. Aleksa Palladino and Devon Church are a perfect musical couple — his mysterious guitar sounds, her stunning, wide-ranging voice. It's a voice that whispers and draws me in, but then lets loose. There's a brooding darkness in this record, a quality that i'm drawn to generally in art, but once pulled into the darkness I want to find hope and beauty. In 2012 I wanted Exitmusic.
---
I try to rate every song I listen to. The lowest rating is one star and the best is five. These ratings are often first impressions, but I find that my first impression often sticks throughout the year. Here's my list of five-star songs for 2012. Some of these are by artists who made just one song I loved this year, but many made more than one (you'll see some familiar names from the albums list above). I kept my selections to one song per artist. The list of 30 songs is in descending order, and there's a Spotify playlist at the bottom of the page. Feel free to share.
1. Dirty Projectors, "Offspring are Blank"
2. Kishi Bashi, "Bright Whites"
3. Alt-J, "Tessellate"
4. Fun., "We Are Young"
5. Amanda Palmer and the Grand Theft Orchestra "Smile (Pictures Or It Didn't Happen)"
6. Spiritualized, "Hey Jane"
7. Sharon Van Etten, "Give Out"
8. Icona Pop, "I Love It"
9. Grizzly Bear, "A Simple Answer"
10. Exitmusic, "White Noise"
11. Cate Le Bon, "What is Worse"
12. Swans, "The Seer"
13. Neil Young & Crazy Horse, "Walk Like A Giant"
14. Patrick Watson, "Into Giants"
15. Sean Rowe, "Horses"
16. THEESatisfaction, "QueenS"
17. Adam Arcuragi, Oh I See"
18. JEFF the Brotherhood, "Six Pack"
19. Alabama Shakes, "Hold On"
20. Mynabirds, "Generals"
21. Jack White, "Sixteen Saltines"
22. Father John Misty, "Hollywood Forever Cemetery Sings"
23. First Aid Kit, "Emmylou"
24. Japandroids, "The House That Heaven Built"
25. Sleigh Bells, "Born to Lose"
26. The Ting Tings, "Guggenheim"
27. The xx, "Angels"
28. Rufus Wainwright, "Montauk"
29. Regina Spektor, "All The Rowboats"
30. Sinkane, "Jeeper Creeper"