Ann Powers' Top Albums And Songs Of 2012
Every year as I make my lists of best releases, I feel like that cartoon bodybuilder at the beach, ridiculously flexing in hopes of gaining some fluttery attention. How silly! My ego is all wrapped up in proving my superior powers of discernment, and here's the big competition, where my picks prove that I have more muscle than than my peers. Some years defeat the critic's effort to show off, however: consensus is so strong about a few releases that we all have to strike the same adoring poses. 2012 is one of those, so for the top half of this list — a compendium of titles you'll recognize from virtually every list you've read elsewhere — I'm putting on my robe and joining the pack.
Consensus is an interesting concept in our current era of infinite musical variety. Of my widely hailed top five, only one was a genuine blockbuster. Inspirational singability made fun.'s singles, especially "We Are Young," ubiquitous this year. The hipster-anointed Frank Ocean, on the other hand, received a little radio play; like hip-hop hope Kendrick Lamar, he's an Internet phenom first, a critical and commercial force second. Fiona Apple is the year's most familiar champion; she's a highly respected artist making a remarkable comeback after a long hiatus.
These are the three main ways to become a year-end consensus favorite in 2012: One, bring quality hooks to the radio. Two, blend a good back story with sonic and lyrical innovation to capture attention on the Web. Or three, simply be yourself — the self music fanatics loved before back when attention spans still existed — and fulfill expectations without being utterly predictable. Play a game with yourself and line up most of what you find on other lists, and they'll represent these approaches.
Today's most promising artists, however, combine all of these moves within their own choreography. That's why, at the last minute, I shifted the order of my list and put Miguel's Kaleidoscope Dream in the champion's seat.
Ocean's Channel Orange, which I kept there for most of my year, is a hugely significant release that shifted the public's awareness about what "urban" music can be. It told a deeply personal tale within a fully realized larger landscape (that's another crucial quality of today's consensus favorites: they're albums, the musical equivalent of the prize-winning doorstop novel). And Ocean's messages of tolerance were timely as marriage equality's cause marched forward.
But with "Adorn" — the single that won't be stopped — Miguel proved that his ideas about serious pleasure could escape the confines of the mixtape and go totally mainstream. He's also fulfilling expectations: though not a veteran, this self-styled Prince inheritor has made the kind of leap on this second major label release that it's safe to count him in for the long haul.
So, without further ado, here's my list. Go to the second half for music that I think is as worthy as any of this year's lockstep leaders, though it's resonated with fewer folks in this silly critical bodybuilding competition. Below my album picks, you'll find a handful of songs, too.
Ann Powers' Top 10 Albums Of 2012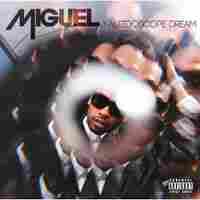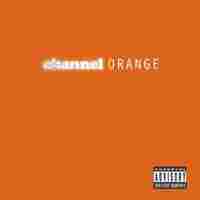 2. Frank Ocean, 'Channel Orange'
This singer-songwriter/soul man's vision extends far beyond his own biography, painting a vivid picture of young vulnerability in a changing world.
3. Fiona Apple, 'The Idler Wheel...'
Raw as a bite of garlic, sweet as honey dripped on flesh, this is confessional songwriting as big-bang, big-picture derring-do.
Swimming Pools (Drank) [Extended Version] [Version]
4. Kendrick Lamar, 'good kid, M.A.A.D. City'
When your first major label album is the built from every brick and dirty bit of mortar that made your life it's a risk, but this West Coast hip-hop saga breathes with so much energy that it's clear there's much more to come.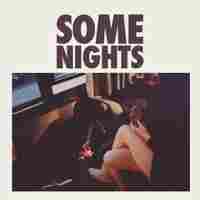 5. fun., 'Some Nights'
"What do I stand for?" Raise your hand if you haven't blurted out that line from this album's title track at least once in the last 24 hours. Yeah, you're lying. Nate Ruess and his Glee-gang finally figured out what anthems need in the age of Tumblr: a double-helix blend of earnestness and affectedness, expressing the real emotions of kids whose lives feel like one big show.
Ann Powers' Top Albums And Songs Of 2012
6. Gregory Porter, 'Be Good'
The only jazz hands this young titan of a vocalist wields are the ones that swipe away the boundaries too often put around that genre. Masterful vocals and instrumental swing meets soulful declamation meets a mighty pop ear in these irrepressible songs.
7. The Very Best, 'MTMTMK'
Traditional grooves meet every shiny thing the dance floor has to offer in this cross-cultural celebration of the 21st-century African diaspora built around the joyful, urgent exhortations of Malawian singer Esau Mwamwaya.
Buy Featured Music
Song

MTMTMK

Album

MTMTMK

Artist

The Very Best

Label

Cooperative Music

Released

2012
Your purchase helps support NPR programming. How?
Ann Powers' Top Albums And Songs Of 2012
8. Sinead O'Connor, 'How About I Be Me (And You Be You)?'
One of pop's greatest living vocalists returned to her classic '90s sound on an album so revealing, virtuosic and plain gorgeous that it should have been on most critics' lists. Her personal struggles got in the way of its reception, but please dig it out of the tabloid bin; it's just fantastic.
Ann Powers' Top Albums And Songs Of 2012
9. Melanie Fiona, 'The MF Life'
This wide-ranging album somehow fell between the categories of cult favorite and mainstream hit, but this very current spin on melismatic soul, grounded in Fiona's vocal blend of passion and sultry grace, rewards repeated listening: its strong songs bear emotional insights that reveal themselves as more and more complex over time.
Buy Featured Music
Song

MF Life

Album

MF Life

Artist

Melanie Fiona

Label

Universal Motown

Released

2012
Your purchase helps support NPR programming. How?
Ann Powers' Top Albums And Songs Of 2012
10. (tie) Shovels & Rope, 'O' Be Joyful'
My beloved Alabama Shakes seem to have opened a new door in Americana music — the scene is bustling with exciting new voices right now. I just couldn't pick my favorite, so here are three you must sample: a South Carolina husband-wife duo that made the happiest album of the year; an Oklahoma troubadour whose debut has the crackle and spark of Steve Earle's first; and a New Orleans-based collective led by captivating Alynda Lee Segarra, whose voice was the one I wanted to hear at least once a day in 2012.
---
After sweating it out to come up with the right top-albums list this year, I'm relaxing when it comes to songs. Here are fifteen I found myself craving over and over again. Are they "the best"? You tell me. Find more of my favorites on my Spotify playlists: Standouts 2012, Country Killers 2012, and Discofabulous 2012.
Martha Wainwright, "Proserpina"
Kate McGarrigle wrote this reverie on mortal love right before her death in 2010; her daughter, working with producer Yuka Honda, transform it into something truly mythic.
Dawn Richard, "Pretty Wicked Things"
This R&B risk-taker released many excellent tracks this year, including this slow whirlwind.
Menomena, "Heavy Is As Heavy Does"
My kind of indie rock: musically adventurous, emotionally daring.
The Wandering, "If I Had Possession Over Judgment Day"
Luther Dickinson assembled this all-female, all-star band of pickers; the standout is Valerie June, the most exciting blues voice I've heard in a long while.
Alt-J, "Tessellate"
Joe Newman, singer for this breakthrough British band, may remind some of Kermit the Frog — but here he delivers the second-sexiest vocal of the year (Miguel's still No. 1).
Tim McGraw, "Better Than I Used To Be"
A great, subtle soliloquy from the country superstar, laying claim to a grown man's testimonial originally recorded by Sammy Kershaw.
Bobby Womack, "Please Forgive My Heart"
There's something so pure about the soul elder's vocal here, nestled in the electronic blanket knit by producers Damon Albarn and Richard Russell.
Big K.R.I.T., "Rich Dad, Poor Dad"
This meditation on how you're made by the ones who raise you from Mississippi's finest rapper is sure to bring a tear to the eye of every parent who pauses to appreciate its lush yet minimalist groove.
Ryan Bingham, "Guess Who's Knocking"
It's not appropriate to let your grade-schooler scream along with a chorus set around a curse word, but this roots-rock stomper was the go-to track for getting our aggressions out in the car in 2012.
Luke James, "I Want You"
That falsetto! Eagerly awaiting more from this new soul talent.
The Band Perry, "Better Dig Two"
Kimberly Perry is so intense — on this Rick Rubin-produced track, the "If I Die Young" songwriter mines the country murder ballad tradition for a tale of monogamy gone gothically off the rails.
Saint Etienne, "Tonight"
I've been going to see live music for three decades; finally somebody wrote a song that captures exactly why the nightclub is still one of the central sources of grace in my life.
Mark Eitzel, "We All Have to Find Our Own Way Out"
My longtime favorite indie-rock troubadour confronts the brutal reality of realizing you have to give up on someone in a piano ballad that goes down like a soothing cough drop with a razor hidden in its center.
Charli XCX, "You're The One"
Pure popera from the 20-year-old British queen of industrial-tinged dancefoor pop.
Susanne Sundfor, "The Silicone Veil"
Just one of the many sumptuously perverse tracks from the magnificent fifth album by Norway's leading art rocker — an album I discovered late and now can't leave behind. Warning: this video, though amazing, is NSFW.