Listener Picks: Your Favorite Albums Of 2012
Listener Picks: Your Favorite Albums Of 2012
We're a big family at NPR, with amazing member stations and listeners tuning in or clicking from all over the world. Last week, when All Songs Considered posted its annual poll inviting people to pick their favorite albums of 2012, thousands of votes poured in from those listeners with sometimes surprising results.
Babel, by Mumford & Sons, is the listener pick for the 2012 album of the year. It didn't come out until this fall, but managed to climb quickly as the favorite, at least among those who voted in our year-end poll. It's followed closely by Of Monsters And Men, Alabama Shakes, Jack White and Grizzly Bear in the top five.
As you work your way through the rest of the most popular records you'll probably see a lot that you love, and you'll also likely find some that leave you scratching your head. That's the beauty of what happens when you have a large and wonderfully diverse group of voters with a broad range of tastes.
On this week's All Songs Considered we countdown through the top 25 most popular records from our listener poll.
2. My Head Is An Animal
from My Head Is An Animal
by Of Monsters and Men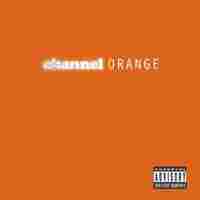 18. Port of Morrow
from Port of Morrow
by The Shins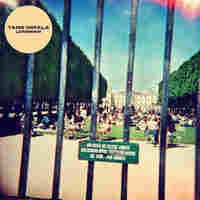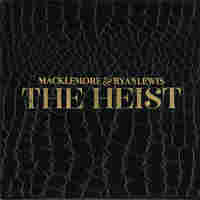 You can see the top 100 albums at the bottom of the page and download a pdf of the full list.
Mumford & Sons, Babel
Of Monsters And Men, My Head Is An Animal
Alabama Shakes, Boys And Girls
Jack White, Blunderbuss
Grizzly Bear, Shields
The Lumineers, The Lumineers
Frank Ocean, Channel Orange
Beach House, Bloom
The xx, Coexist
Fiona Apple, The Idler Wheel...
fun., Some Nights
The Avett Brothers, The Carpenter
Japandroids, Celebration Rock
Regina Spektor, What We Saw From The Cheap Seats
Passion Pit, Gossamer
Andrew Bird, Break It Yourself
Cat Power, Sun
The Shins, Port Of Morrow
First Aid Kit, The Lion's Roar
Tame Impala, Lonerism
The Tallest Man On Earth, There's No Leaving Now
Dirty Projectors, Swing Lo Magellan
Alt-J, An Awesome Wave
Macklemore & Ryan Lewis, The Heist
Kendrick Lamar, good kid, M.A.A.D. city
Gotye, Making Mirrors
Grimes, Visions
Lana Del Rey, Born To Die
Kishi Bashi, 151a
David Byrne & St. Vincent, Love This Giant
Sharon Van Etten, Tramp
Sigur Ros, Valtari
Leonard Cohen, Old Ideas
Bruce Springsteen, Wrecking Ball
Father John Misty, Fear Fun
Amanda Palmer, Theatre Is Evil
Norah Jones, Little Broken Hearts
Purity Ring, Shrines
Bob Dylan, Tempest
The Mountain Goats, Transcendental Youth
Neil Young & Crazy Horse, Psychedelic Pill
Best Coast, The Only Place
Santigold, Master Of My Make-Believe
The Walkmen, Heaven
Sleigh Bells, Reign Of Terror
Cloud Nothings, Attack On Memory
Bat For Lashes, The Haunted Man
Band Of Horses, Mirage Rock
M. Ward, A Wasteland Companion
Godspeed You! Black Emperor, Allelujah! Don't Bend! Ascend!
Gary Clark, Jr. Blak & Blu
Flying Lotus, Until The Quiet Comes
Lord Huron, Lonesome Dreams
Yeasayer, Fragrant World
Now, Now, Threads
Animal Collective, Centipede Hz
Hot Chip, In Our Heads
Django Django, Django Django
Glen Hansard, Rhythm And Repose
Ellie Goulding, Halcyon
Dr. John, Locked Down
Kimbra, Vows
Rufus Wainwright, Out Of The Game
Taylor Swift, Red
Divine Fits, A Thing Called Divine Fits
Patrick Watson, Adventures In Your Own Backyard
Neil Young & Crazy Horse, Americana
Pink, The Truth About Love
Aimee Mann, Charmer
Bonnie Raitt, Slipstream
Dinosaur Jr, I Bet On Sky
Wild Nothing, Nocturne
Spiritualized, Sweet Heart, Sweet Light
Shovels & Rope, O' Be Joyful
Chromatics, Kill For Love
Stars, The North
Calexico, Algiers
Dan Deacon, America
Kathleen Edwards, Voyageur
Bobby Womack, The Bravest Man In The Universe
Titus Andronicus, Local Business
Death Grips, The Money Store
The Magnetic Fields, Love At The Bottom Of The Sea
Shearwater, Animal Joy
Twin Shadow, Confess
Killer Mike, R.A.P. Music
Heartless Bastards, Arrow
Esperanza Spalding, Radio Music Society
Swans, The Seer
Benjamin Gibbard, Former Lives
Rodrigo y Gabriela, Area 52
Lost In The Trees, A Church That Fits Our Needs
Smashing Pumpkins, Oceania
Perfume Genius, Put Your Back N 2 It
Nas, Life Is Good
Ty Segall, Twins
DIIV, Oshin
Patti Smith, Banga
Dum Dum Girls, End Of Daze EP