Stephen Thompson's Top 10 Albums Of 2012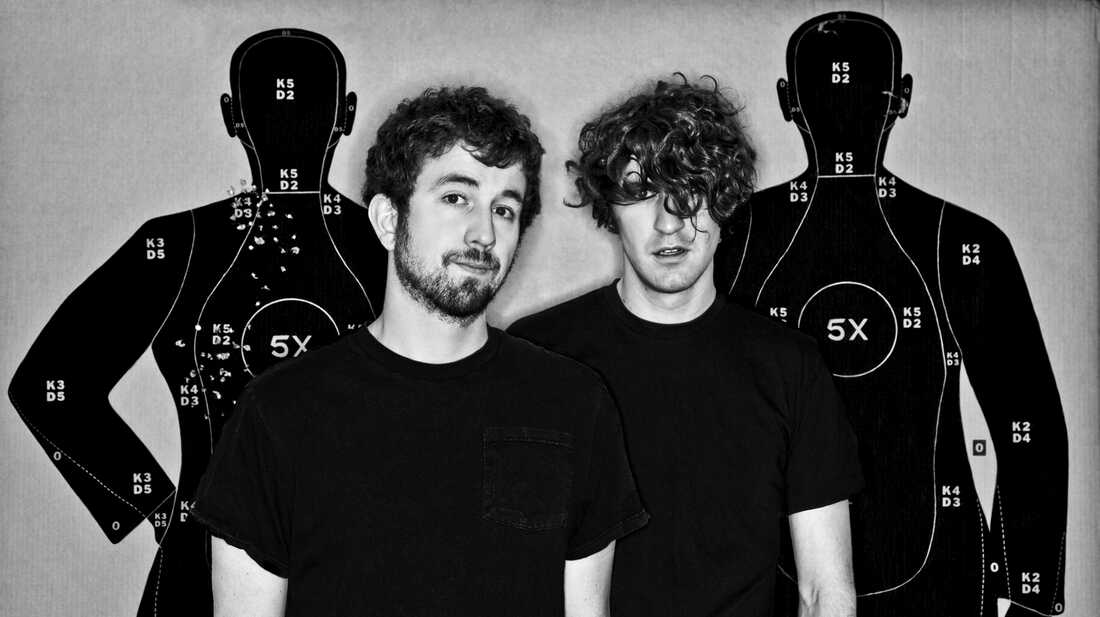 The caveats practically write themselves at this point: Top 10 lists are subjective and inherently insufficient to sum up any given year in music. They capture the opinions of one person and one person only — think "favorite," not "best" — and are bound to reflect not only individual tastes, but also individual experiences over the course of a given year.
That said, it was a tremendous 12 months for upbeat music that reflected on aging and ennui in wise and wonderful ways. Japandroids and Spiritualized wouldn't seem like thematic cousins, but both thumbed their nose at mortality while celebrating hugeness. Best Coast dispensed a few sweet summer anthems, yet also took on depression by dragging it out into the sunlight, and Frank Ocean viewed troubled romance from every angle on what may well be 2012's most widely loved and agreed-upon album. Oh, and three of the year's very best songs wound up in Windows 8 commercials. What's with that?
Stephen Thompson's Top 10 Albums Of 2012
The House That Heaven Built
1. Japandroids, 'Celebration Rock'
There's a theory going around that music critics love Celebration Rock so much because it's engineered squarely for their key demographic: (mostly) dudes in their 30s and 40s who need reassurance that there's life ahead of them to match the life they've left behind. There may be something to that, but ... jeez, aren't those concerns more or less universal? Who doesn't want to feel young; to "yell like hell to the heavens"; to feel like a messy, pockmarked, fireworks-filled life has majesty and meaning to it? The album isn't mere celebratory rock: It's a grand and glorious celebration of life itself.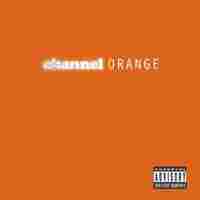 2. Frank Ocean, 'channel ORANGE'
Maybe the least polarizing album of 2012, at least where reviewers are concerned, channel ORANGE is cool and emotionally charged and of the moment and pretty. Tucking spare ideas and bonus melodies into the margins of his songs — witness the devastating hook he sneaks into the bridge of his smash ballad "Thinkin Bout You" — Ocean writes about love, boredom, confusion and alienation in ways that feel both specific and universal, and shot through with real-world stakes.
3. Now, Now, 'Threads'
A tiny engine of winning and immaculately crafted pop-rock, the Minneapolis trio Now, Now models consistency and charm on a breakthrough album that never takes the slightest misstep. Invest the 100 seconds it takes to listen to "Dead Oaks," and you'll hear a master class in concision: the outlines of a complicated relationship, breezy hooks, an infectious chorus and a gasp! of an ending. For an album that so often ruminates on uncertain romance — tiny gestures, the agony of want — Threads radiates confidence, grace and no small amount of rock 'n' roll verve.
4. Spiritualized, 'Sweet Heart Sweet Light'
Spiritualized's Jason Pierce writes about excess, death and rebirth from the perspective of a man who's stared all three in the face: He nearly died in 2005, and Sweet Heart Sweet Light was recorded as he battled degenerative liver disease. But Pierce balances his hard-earned fatalism with clear-eyed faith in salvation, as he celebrates the many forces of redemption in his life: God, family, rock 'n' roll, hope itself. As humble and ground-level as it is sweeping and grandiose, Sweet Heart Sweet Light feels messy and sprawling and ecstatic and worthwhile, the way life ought to be lived.
5. Best Coast, 'The Only Place'
Sure, Best Coast writes relentlessly charming power-pop songs that evoke beach-blanket scenery and the blush of first love, but The Only Place is stealthily a concept album about the pursuit of happiness and home. The perfect title track practically bleeds contentment — "We've got the ocean, got the babes, got the sun, we've got the waves / This is the only place for me" — but from there, singer Bethany Cosentino journeys inward to explore why comfort means the most to those who struggle to find it.
6. Sera Cahoone, 'Deer Creek Canyon'
Part patient therapist, part wise older sibling and part trusted friend, Sera Cahoone makes the simple sound of reassurance on all three of her gorgeous folk-pop records. Deer Creek Canyon is another gem, as Cahoone examines the pull of her hometown — "For all the love I have there, I needed to be on my own / My brother and my sister both left, and now they've gone back home" — without casting judgment on those who leave, stay or can't decide either way. She even aches agreeably in brooding ballads like "And Still We Move," making Deer Creek Canyon the year's calmest, prettiest and most reassuring pep talk.
7. Sharon Van Etten, Tramp'
"Everyone changes in time," Sharon Van Etten sings in "Serpents," one of many dynamite tracks on her third album, Tramp. But few performers have evolved as rapidly or decisively as Van Etten, who started out as a quavering solo singer-songwriter and has since bloomed into a poised and confident powerhouse. Appropriately, her newest music chronicles that rebirth with assertiveness and specificity: Tramp is the sound of a singer who's heard a wake-up call, stopped apologizing and become the woman she's always wanted to be.
8. Nada Surf, 'The Stars Are Indifferent To Astronomy'
Nada Surf has made seven albums in 20 years, and its members have careened straight into their early 40s. So why does The Stars Are Indifferent to Astronomy sound so joyful, so optimistic, so stuffed with childlike wonder? As Matthew Caws sings at one point, "It's never too late for teenage dreams," and that insistence drives both the album and a group that hasn't lost a shred of its vitality. The son of a philosophy professor, Caws is fascinated with the idea of fearlessness — of living a wise and meaningful life without regret — so it makes sense that he leads what may well be the world's least cynical band.
9. Cody ChesnuTT, 'Landing On A Hundred'
Ten years ago, Cody ChesnuTT sounded like soul's next superstar: He'd broken out singing with The Roots and releasing a double-length debut album called, of all things, The Headphone Masterpiece. This year, after false starts and missteps, ChesnuTT finally got around to releasing a follow-up in Landing on a Hundred — so it's no surprise that his audacity is tempered and strengthened by humility. With a voice in the spirit of Stevie Wonder and Curtis Mayfield, ChesnuTT sings convincingly of salvation and loss, angels and demons, the strength of a continent and the spirit of a loving mother. His instrument blessedly intact, he celebrates human resilience throughout Landing on a Hundred, with an emphasis on his own.
10. Lianne La Havas, 'Is Your Love Big Enough?'
She didn't get nominated for any Grammys this year, but mark these words: For what it's worth, Lianne La Havas is a future Best New Artist nominee. A 22-year-old with an uncommon gift for restraint and nuance, La Havas crafts a timelessly accessible but sophisticated sound world on Is Your Love Big Enough? — part pop, part jazz, part rock and part coolly slow-burning balladry. At its best, as in the warmly melancholy "Lost & Found," La Havas channels Meshell Ndegeocello's 1999 masterpiece Bitter, which is a pretty high compliment for a young artist who's still shape-shifting her way into an identifiable sound.