All Songs Considered: The Year In Music, 2013
What defined music in 2013? All Songs Considered kicks off NPR Music's year-end coverage by humbly submitting the following themes for your consideration: The long-awaited return of legends. New favorites who arrived fully formed. The triumph of elaborate promotion. The sneak-attack album drop. On this special edition of the show, Bob Boilen and Robin Hilton are joined by NPR Music's Stephen Thompson and Ann Powers for a roughly chronological tour through the musical high points of the year.
From My Bloody Valentine's unexpected comeback album, its first in 22 years, to excellent debuts from Valerie June and San Fermin, 2013 was full of surprises. Kanye West and Vampire Weekend released career re-defining albums. Uncompromising veterans Bill Callahan and The Flaming Lips refined their well-established sounds. We also remember musicians we lost in the last year and Bob explains why 2013 was the year that "concerts got too loud."
This is only the beginning of our year-end extravaganza. Stay tuned: Next week NPR Music will present lists of our 50 favorite albums and 100 favorite songs, as well as individual lists from Bob, Robin, Stephen and Ann. And you can share your favorites with us right now: Vote for your top 10 albums of 2013 and we'll publish the results next week.
What defined your year in music? Let us know in our comment section below!
Songs Featured On This Episode
My Bloody Valentine
Song: She Found Now
from m b v
Of all the records from bands that reformed this year, Robin Hilton says, "Certainly for me, My Bloody Valentine leads the pack."
David Bowie
Song: Where Are We Now?
from The Next Day
Ann Powers says that the David Bowie who returned on the album The Next Day, and particularly the song "Where Are We Now?," is reflective, quiet and very wise.
All Songs Considered: The Year In Music, 2013
Rhye
"Not only are they love songs and sex songs, but they're affection songs. They're about a loving relationship." -Stephen Thompson
Kacey Musgraves
Song: Follow Your Arrow
from Same Trailer Different Park
"One of the signs of a really great album is when you have a room full of music people, and they're talking about their favorite songs, and there's five different songs from a record up for consideration. This record had that." -Stephen Thompson
Brandy Clark
Song: Just Like Him
from 12 Stories
"She has a voice that feels like your sister telling you a story at the kitchen table. And her stories are like that. They're so intimate, they're full of homey details, and they really tell the regular lives of regular people in that great country way." -Ann Powers
Kanye West
Song: Blood on the Leaves
from Yeezus
"The sound of it and the content, how he is really trying to be political, mythical, and, of course, his narcissistic self at the same time, I think I will be coming back to this record for the rest of my life." -Ann Powers
Language Advisory: The song contains profanity.
Earl Sweatshirt
A member of the Odd Future collective, Robin Hilton calls the 19-year-old Earl Sweatshirt an "amazing talent."
Language Advisory: The song contains profanity.
James Blake
Song: Retrograde
from Overgrown
"To me, James Blake is the missing link or the rosetta stone that connects all these different genres together, because there's a little bit of hip-hop, soul, R&B, electronica, singer-songwriter, [and] future." -Robin Hilton
"Just in terms of sound, like how he uses sound to create atmosphere. It's very different from anyone else. No one makes songs like [him]." -Bob Boilen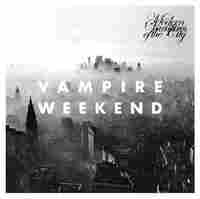 Vampire Weekend
Song: Step
from Modern Vampires of the City
"Every song [has] its own voice, every song [is] lyrically spectacular, and deep. ... This [album] is different. This one's more life-infused." -Bob Boilen
Laura Marling
Song: Master Hunter
from Once I Was an Eagle
"The whole [album] functions as a 55-minute piece where the songs are woven together in very clever ways. ... I just can't imagine what kind of music she'll be making in 20 years, because she's so fully formed at 23." -Stephen Thompson
Valerie June
Song: Somebody To Love
from Pushin' Against a Stone
Ann Powers says that if there was one voice that reminded her most of 2013, it would be Valerie June's — "I can't stop hearing her in my head."
Ty Segall
Song: Man Man
from Sleeper
Known for his work in driving the revival and garage and guitar work, the prolific Ty Segall's Sleeper is a deeply personal record written after he was estranged from his mother in the wake of his father's death.
Lorde
Song: Tennis Court
from Pure Heroine
"[Lorde] brings a fresh new wave of Bohemianism and oppositional culture [to pop music]." -Ann Powers
Daughter
Song: Youth
from If You Leave
A favorite of both Bob and Stephen, who jokes that If You Leave incorporates two of his favorite things in life: gloom and hostility. But he isn't kidding when he says that the record is "moody and beautiful."
San Fermin
"[San Fermin is] the perfect record for a long drive, because it really draws you in the way a great novel [does]." -Ann Powers
Dorothy Love Coates & The Gospel Harmonettes, 'Heaven, I've Heard So Much About It'
Dorothy Love Coates & The Gospel Harmonettes
Song: Dorothy Love Coates & The Gospel Harmonettes, 'Heaven, I've Heard So Much About It'
from I Heard the Angels Singing: Electrifying Black Gospel from The Nashboro Label 1951-1983
Of the Nashboro reissue set 'I Heard the Angels Singing,' Ann Powers says: "It represents for me how living in the past is living in the present, and how this music is completely timeless."
Hear the entire collection now, via our First Listen series.
Arcade Fire
Song: Normal Person
from Reflektor
Ann Powers compares the members of Arcade Fire to U2 in their "desire to inspire and uplift."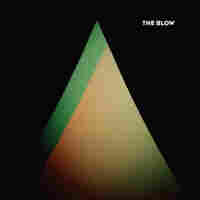 The Blow
"What I find over and over again that truly winds up attracting me and drawing me in is some kind of intimacy in the music. Some sort of connection in the din. That's what does it. And they have it for sure." -Bob Boilen
Paul McCartney
"What I love about this record ... is that McCartney's having as much, if not more fun than ever, playing rock and roll. [New] is reflective of his realities." -Ann Powers
"Look...The Sun Is Rising"
The Flaming Lips
Song: "Look...The Sun Is Rising"
from The Terror
"To reach a point in their lives as they have, to still have so much creative energy, I think it's just remarkable, and inspiring, and beautiful." -Robin Hilton
Songs: Ohia
Song: Hold On Magnolia
from Magnolia Electric Co. (10th Anniversary Deluxe Edition)
Jason Molina, who led Songs: Ohia and Magnolia Electric Co., died in March. Stephen Thompson calls Molina's "barren, bruises rock and roll songs about survival" a real treasure. "[Molina's] music is going to find new audiences for many years into the future."