The 2013 NPR Music Jazz Critics Poll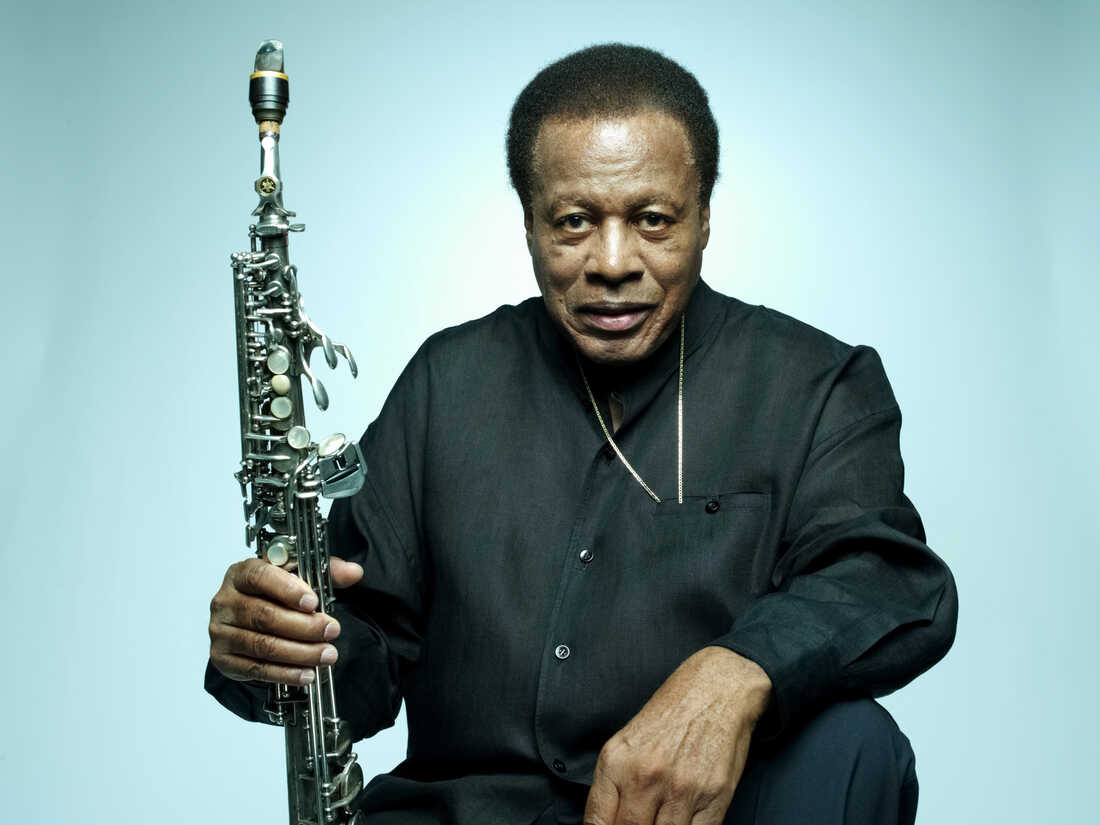 Robert Ashcroft/Courtesy of the artist
NPR Music is pleased to present the results of a poll asking well over 100 jazz critics to pick their favorite recordings of 2013.
For eight consecutive years now, this annual poll has been conducted by Francis Davis, one of the most respected critics in the field. In 2006, he invited 30 of his fellow writers to share ranked lists of their favorite records for the Village Voice, where he was the jazz critic. Since then, the poll has grown tremendously. Over the last month, 136 print journalists, bloggers and broadcasters, mostly from the U.S. but including a few from Europe, nominated over 700 different albums released in 2013. This year, we're thrilled to welcome his exhaustive project to our site.
Below are full results of the 2013 NPR Music Jazz Critics Poll, highlighted by a playlist of the Top 10 overall picks. You'll find a list of the entire Top 50 in the voting for Jazz Album of the Year, with the top finishers in Latin jazz, Vocal, Debut and Reissue as well. (You can find all the raw data, including individual ballots, at the website of Tom Hull, who annually collates all the information from the poll.)
Davis shares his thoughts on each of 2013's Top 10 Jazz Albums below. You'll also want to read his analysis of this year's results, including his personal picks for the year's 10 best jazz albums. We invite you to browse and have a listen. --Patrick Jarenwattananon, NPR Music
The 2013 NPR Music Jazz Critics Poll
1. Wayne Shorter: 'Without A Net' (Blue Note)
Song: Orbits
from Without A Net
by Wayne Shorter
The revered saxophonist and composer's first new album in 8 years, made up of concert recordings, puts the focus on his near-telepathic interplay with his longtime rhythm section. It also adds Imani Winds, a five-member chamber group experienced in interpreting Shorter, for "Pegasus," a whirlwind 23-minute jazz/classical hybrid. And with his slippery compositions and searching solos as a member of Miles Davis's Quintet, a much younger Shorter looms larger-than-life on Live in Europe 1969: The Bootleg Series, Vol. 2, this year's winner in the Reissue category. More on the 80-year-old's triumph here.
359 points, on 46 ballots.
2. Craig Taborn Trio, 'Chants' (ECM)
Song: Beat the Ground
from Chants
by Craig Taborn Trio
Like previous poll winners Jason Moran and Vijay Iyer, Craig Taborn is greatly expanding the rhythmic and harmonic vocabularies of the most basic and autonomous of jazz instrumentations: piano with bass and drums. (In this case, it's Thomas Morgan on bass and Gerald Cleaver on drums.) Though Taborn's pieces are minimalist in conception, and his repeated phrases dark and just short of obsessive, he releases the tension as he goes along, delivering everything with a surprisingly light touch.
164.5 points, on 26 ballots.
3. Charles Lloyd & Jason Moran, 'Hagar's Song' (ECM)
Song: Bess, You Is My Woman Now
from Hagar's Song
by Charles Lloyd/Jason Moran
I'm guessing what reaches people about saxophonist Charles Lloyd's ballad playing is that all those multi-noted flutters can still fool you into thinking you're hearing John Coltrane. Only now, it's Coltrane as we might imagine him sounding had he lived to be Lloyd's current age of 75: calmer and at peace with the world. Pianist Moran, Lloyd's junior partner here, helps keep the tempos moderate.
160 points, on 24 ballots.
4. Cecile McLorin Salvant, 'WomanChild' (Mack Avenue)
Song: You Bring Out the Savage in Me
from WomanChild
by Cécile McLorin Salvant
Only 24, the musician behind this year's top Vocal album is so preternaturally gifted she can sound like anyone she wants. That becomes a bit of a problem for me when she turns the Sarah Vaughan or the Abbey Lincoln up way too high. But regardless of age, few living singers share her knack for blowing the cobwebs off neglected vintage material (going all the way back to the great blackface vaudevillian Bert Williams here), and I agree her potential is unlimited.
157.5 points, on 26 ballots.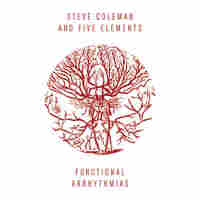 5. Steve Coleman & Five Elements, 'Functional Arrhythmias' (Pi)
Song: Sinews
from Functional Arrhythmias
by Steve Coleman & Five Elements
Better to ignore the title, which sounds like something to see a cardiologist about, or the alto saxophonist's note explaining that these pieces for a piano-less quartet (occasionally adding guitar in a non-chording capacity) represent "a musical analogy of the interactions between the circulatory, nervous, respiratory, and other biological systems of the human body." The music registers its own vital signs, with Coleman and trumpeter Jonathan Finlayson (this year's Debut category winner for his own Moment and the Message) dancing nimbly over an ever-changing array of loose-limbed, off-meter grooves.
129 points, on 22 ballots.
6. Tim Berne's Snakeoil, 'Shadow Man' (ECM)
Song: Son of Not So Sure
from Shadow Man
by Tim Berne's Snakeoil
As if to show you shouldn't believe everything you read on the Internet — except when it's me talking, of course — fears that an association with ECM Records would smooth the jagged edges of alto saxophonist Tim Berne prove unfounded. Full of tumultuous crescendos as well as moments typical of the label's suspenseful quietude, this comes across as a long-awaited major statement from a tenacious artist long deserving of wider recognition. And the superior engineering practically puts you under the lid of Matt Mitchell's piano and inside the bell of Oscar Noriega's bass clarinet. Even better than Berne's 2012 ECM debut, it's #5 on my personal ballot.
105 points, on 18 ballots.
7. Dave Douglas Quintet, 'Time Travel' (Greenleaf)
Song: Beware of Doug
from Time Travel
by Dave Douglas
Following last year's novel Be Still, which featured Douglas' arrangements of his late mother's favorite hymns, this is another effort of original music with the same band (minus the singer). It's among the trumpeter's relatively straight-ahead efforts, though not without side trips that instantly identify it as his. (Available singly or as part of DD|50, a three-disc set also including Be Still and the newer Pathways.)
98.5 points, on 20 ballots.
8. Terence Blanchard, 'Magnetic' (Blue Note)
Song: No Borders Just Horizons
from Magnetic
by Terence Blanchard
At its speediest and blandest, a lot of this sounds like the lukewarm, supposedly far out, post-Herbie-Hancock stuff the character Delmond Lambreaux prefers to his father's traditional Mardi Gras Indian foot-stomping on the HBO series Treme (not surprising, given a recent Terence Blanchard cameo). But the slower numbers cast a suspenseful mood, and except for a small amount of distracting electronics, there are no other frills. (Lionel Loueke's guitar is more like a spice, and a tasty one at that). On balance, it's exactly the sort of album trumpeter Blanchard should be making but hasn't lately, what with all his concept albums, operas and film scores.
96 points, on 13 ballots.
The 2013 NPR Music Jazz Critics Poll
9. Darcy James Argue's Secret Society, 'Brooklyn Babylon' (New Amsterdam)
Song: The Neighborhood
from Brooklyn Babylon
by Darcy James Argue's Secret Society
The composer and bigbandleader's Infernal Machines (2009) was one of the most striking debut albums of recent years, and this multi-sectioned, disc-length work (#2 on my ballot) is a more-than-worthy sophomore follow-up. Originally part of a mixed-media stage presentation involving slides from a graphic novel, this score evocative of the urban sprawl and hipster gentrification of New York's most-fabled borough is so panoramic it loses nothing being presented on its own. You can almost smell the Nathan's french fries on the Coney Island boardwalk and see Carl Furillo firing one in to Roy Campanella to nail a runner at the plate in Ebbets Field. An obvious comparison would be to any of Ellington's tone parallels, but with a parade band constantly marching ever closer, a more telling one might be to Charles Ives.
95 points, on 14 ballots.
10. Mary Halvorson Septet, 'Illusionary Sea' (Firehouse 12)
Song: Illusionary Sea (No. 33)
from Illusionary Sea
by Mary Halvorson Septet
The young guitar shredder's boldest venture yet, and my own choice for #1. Expanding her quintet to include trombonist Jacob Garchik and tenor saxophonist Ingrid Laubrock (joining regulars Jonathan Finlayson on trumpet and Jon Irabagon on alto), Halvorson utilizes the extra horns for added punch, increased drama and an occasional mirthfulness new for her. And because she knows how and when to spotlight each of her band members, the forward motion of her writing is never interrupted by a mundane string of solos. This is the one to hear first if you're curious which of 2013's new releases gives the clearest hint of what might be coming next for jazz.
93 points, on 14 ballots.
The Rest Of The Top 50:

11. Chris Potter, Sirens (ECM) 92.5 points (15 ballots)
12. Keith Jarrett/Gary Peacock/Jack DeJohnette, Somewhere (ECM) 88 (13)
13. Joe Lovano, Cross Culture (Blue Note) 85.5 (12)
14. William Parker, Wood Flute Songs (AUM Fidelity) 85.5 (11)
15. Rudresh Mahanthappa, Gamak (ACT) 82.5 (17)
16. Matthew Shipp, Piano Sutras (Thirsty Ear) 70 (14)
17. Wadada Leo Smith & TUMO, Occupy the World (TUM) 70 (13)
18. Barry Altschul, The 3dom Factor (TUM) 67.5 (10)
19. Gregory Porter, Liquid Spirit (Blue Note) 67 (12)
20. Dave Holland, Prism (Dare2) 65 (11)
21. Matana Roberts, COIN COIN Chapter Two: Mississippi Moonchile
(Constellation) 64.5 (11)
22. Frank Wess, Magic 101 (IPO) 61 (11)
23. Ahmad Jamal, Saturday Morning (Jazz Village) 59 (10)
24. Vijay Iyer & Mike Ladd, Holding It Down: The Veterans' Dreams Project
(Pi) 58.5 (9)
25. Michele Rosewoman, New Yor-Uba: 30 Years - A Musical Celebration of Cuba in America (Advance Dance Disques) 58.5 (8)
26. Nicole Mitchell's Ice Crystals, Aquarius (Delmark) 57.5 (12)
27. Jaimeo Brown, Transcendence (Motema) 57 (7)
28. John Hollenbeck, Songs I Like a Lot (Sunnyside) 56 (8)
29. Myra Melford, Life Carries Me This Way (Firehouse 12) 52 (9)
30. Pat Metheny, Tap: John Zorn's Book of Angels, Vol. 20 (Nonesuch/Tzadik)
49 (9)
31. The New Gary Burton Quartet, Guided Tour (Mack Avenue) 48 (10)
32. Black Host, Life in the Sugar Candle Mines (Northern Spy) 47 (8)
33. Amir ElSaffar, Alchemy (Pi) 46.5 (8)
34. Terri Lyne Carrington, Money Jungle: Provocative in Blue (Concord) 46
(8)
35 (tie). Bill Frisell, Big Sur (Okeh) 43 (7)
35 (tie). Fred Hersch & Julian Lage, Free Flying (Palmetto) 43 (7)
37. Jamie Baum, In This Life (Sunnyside) 42 (7)
38. Dawn of Midi, Dysnomia (Thirsty Ear) 41.5 (6)
39. Ben Goldberg, Unfold Ordinary Mind (BAG) 41 (7)
40. Marc Cary, For the Love of Abbey (Motéma) 39 (7)
41. Roswell Rudd, Trombone for Lovers (Sunnyside) 39 (6)
42. Mark Dresser, Nourishments (Clean Feed) 38 (8)
43. Andy Bey, The World According to Andy Bey (HighNote) 38 (6)
44. Eric Revis/Kris Davis/Andrew Cyrille, City of Asylum (Clean Feed) 37 (7)
45 (tie). 3 Cohens, Tightrope (Anzic) 37 (5)
45 (tie). Mostly Other People Do the Killing, Slippery Rock (Hot Cup) 37 (5)
45 (tie). David Murray, Be My Monster Love (Motema) 37 (5)
48. Kenny Garrett, Pushing the World Away (Mack Avenue) 36.5 (7)
49. Etienne Charles, Creole Soul (Culture Shock) 35 (8)
50. Joshua Redman, Walking Shadows (Nonesuch) 35 (6)
Reissues
1. Miles Davis Quintet, Live in Europe 1969: The Bootleg Series Vol. 2 (Columbia/Legacy) 81 (32)
2. Woody Shaw, The Complete Muse Sessions (Mosaic) 40 (21)
3. Jack DeJohnette, Special Edition (ECM) 38 (19)
4. Clifford Jordan, The Complete Strata-East Sessions (Mosaic) 38 (18)
5. Miles Davis, The Original Mono Recordings (Columbia/Legacy) 37 (15)
6. Paul Motian, Paul Motian (ECM) 27 (13)
7. John Coltrane, Sun Ship: The Complete Session (Impulse/Mosaic) 27 (12)
8. Herbie Hancock, The Complete Columbia Album Collection: 1972-1988 (Columbia/Legacy) 25 (11)
9. New York Art Quartet, 1964-65: Call It Art (Triple Point) 24 (8)
10. Earl Hines, The Classic Earl Hines Sessions: 1928-1945 (Mosaic) 21 (9)
Vocal
1. Cécile McLorin Salvant, WomanChild (Mack Avenue) 29 votes
2. Gregory Porter, Liquid Spirit (Blue Note) 14
3. Andy Bey, The World According to Andy Bey (HighNote) 10
4. René Marie, I Wanna Be Evil: With Love to Eartha Kitt (Motéma) 7
Debut
1. Jonathan Finlayson, Moment and the Message (Pi) 20
2 (tie). Jaimeo Brown, Transcendence (Motema) 11
2 (tie). Matt Mitchell, Fiction (Pi) 11
Latin
1. Michele Rosewoman, 30 Years: A Musical Celebration of Cuba in America (Advance Dance Disques) 19
2. Chucho Valdés, Border-Free (Jazz Village) 13
3. Miguel Zenón Oye!!! Live in Puerto Rico (Miel Music) 8
4 (tie). Alexis Cuadrado, A Lorca Soundscape (Sunnyside) 7
4 (tie). The Pedrito Martinez Group, The Pedrito MartinezGroup (Motéma) 7
Methodology
Voters were asked to submit choices for their top 10 new releases in descending order. Points were weighted by preference, e.g. 10 for 1st place, 9 for 2nd place, etc. Those who submitted unranked lists were awarded 5.5 points per album. Voters also submitted their top three reissues/historical recordings and their lone choices for the year's best vocal, debut and Latin jazz albums. A complete list of ballots is available here.