ROFL CON: The Main Event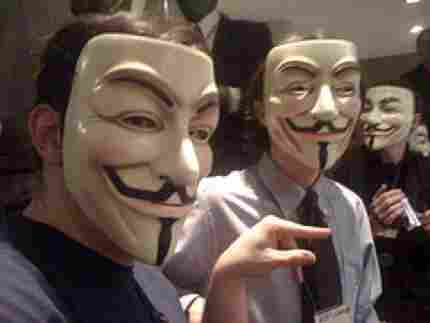 Don't know if it could be called a protest, but anonymous—the group most famous for their protests of Scientology—has definitely caused a disruption at the ROFL Con "Internet Cult Leaders" panel. They've made some noise at the back of the room, and seemed to be heading for the stage before ROFL Con staffers stopped them.
The next question from the crowd was "What does anonymous think they can accomplish by protesting here?" The panelists deflected the question, but if you were going to protest ROFL Con this would be the place to do it: the internet is crazy for these people. Moot from "4Chan," Randall Munroe of the web comic "xkcd," and Ryan North from "Dinosaur Comics" are here. If ROFL Con were real life, this would be Elvis sitting next to Double Elvis sitting next to the wheel.