Exit the Dragon: New Views of China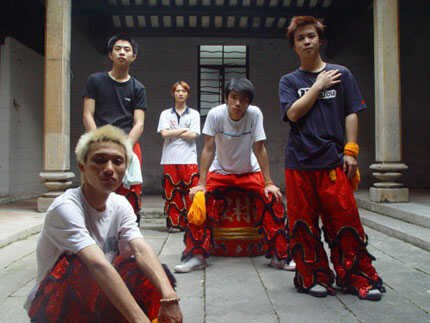 Don't you love it when you meet a cool person doing cool things at a cocktail party? At a recent fête I met Karin Chien, a New York-based film producer who's launching her own company called dGenerate Films. Her goal is to bring more images of contemporary life in mainland China to the U.S. -- not like the films we usually see out of Hong Kong or Taiwan that feature martial arts or Dynastic-era glorifications. This summer she'll debut 15 independent Chinese films that show a slice of everyday life in the PRC.
We spoke to her and one of the filmmakers she works with on the show today. If you happen to be in New York City tonight, you can catch dGenerate's free screening of contemporary films from China at New York's Center for Architecture.
After the jump, check out a clip from another independent flick coming soon to the States called Raised from Dust, by Gan Xiao-Er.
One of the emerging talents Karin will feature from China's independent filmmaking scene is Gan Xiao-Er. He makes films inspired by his religious beliefs, like his latest feature, Raised from Dust. It's set in a Christian community in a village in Henan province, following the tribulations of a young woman whose husband lies incapacitated in a hospital. Mounting health-care bills means she can't pay her nine-year-old daughter's tuition. In this scene, the daughter's just been told she'll have to quit school.