About The Code Switch Team
Meet the Code Switch team: a multiracial, multigenerational group of journalists who explore how race affects every part of society — from politics and pop culture to history, food and everything in between. Collectively, our work led to Code Switch being named Apple Podcasts' first-ever Show of the Year in 2020.
Here's some more information about us: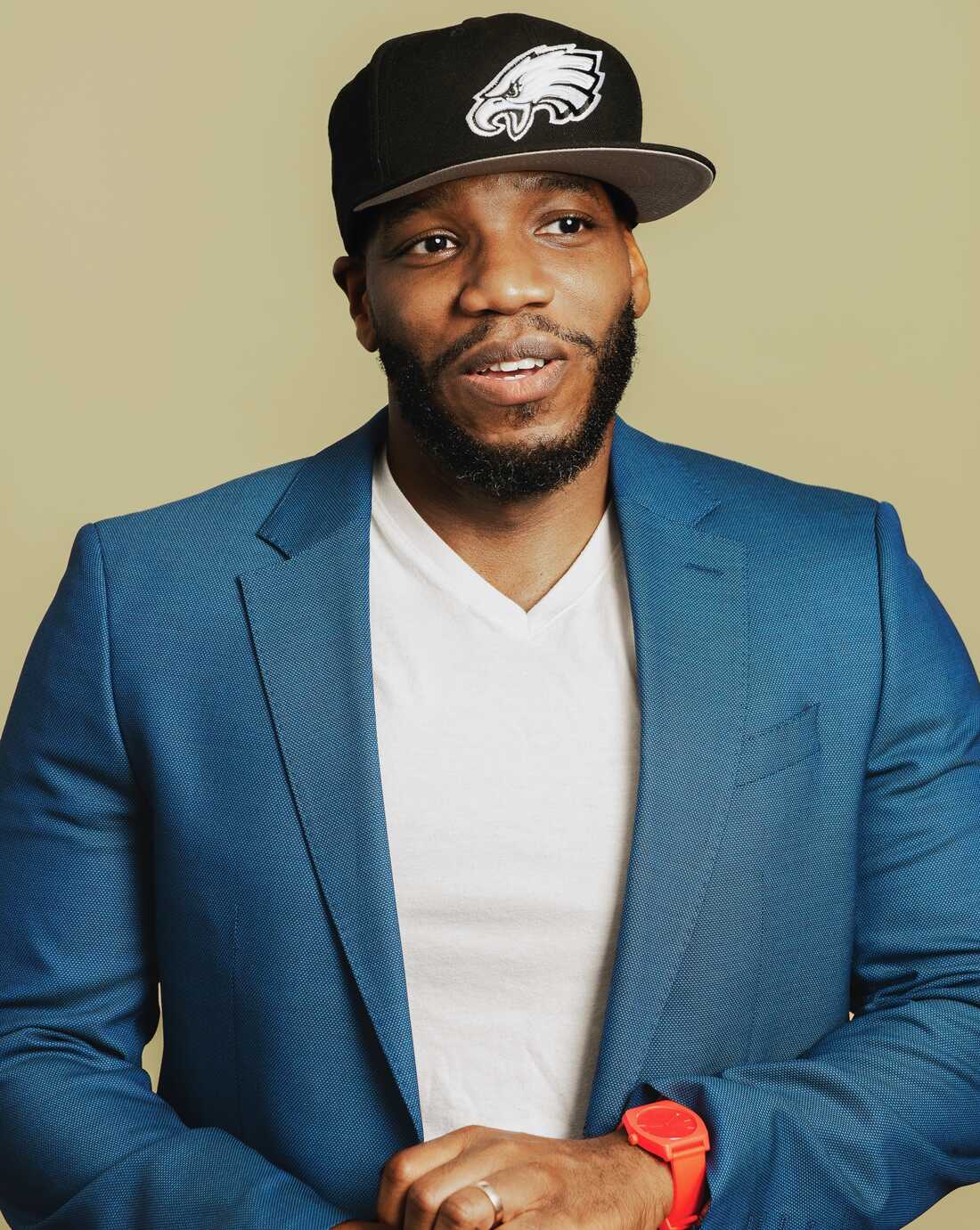 Gene Demby
Gene Demby is the co-host of the Code Switch podcast, which covers issues of race, ethnicity, and identity. He was the founding co-host, along with Shereen Marisol Meraji.
He originally served as the team's lead blogger, where he won the 2014 Online News Association Awards for Commentary. In 2021, Code Switch was named Apple's first Podcast of The Year. Demby began his career as an assistant at the New York Times before helping launch HuffPost's Black Voices vertical, where he was also the managing editor. He was also the founder of the award-winning politics and culture blog PostBourgie.
Demby is a native of South Philadelphia. He is an avid runner who hopes to stay healthy long enough to see his beloved Sixers win an NBA championship.
You can read Gene's stories here, and follow him on Twitter at @geedee215.
Karen Grigsby Bates
Karen Grigsby Bates is a senior correspondent for Code Switch. A veteran NPR correspondent, Bates covered race for the network for several years before becoming a founding member of the Code Switch team. She is especially interested in stories about the hidden history of race in America—and in the intersection of race and culture. She oversees much of Code Switch's work coverage of books by and about people of color, as well as issues of race in the publishing industry. Bates is the co-author of a best-selling etiquette book (Basic Black: Home Training for Modern Times) and two mystery novels; she is also a contributor to several anthologies of essays. She lives in Los Angeles and reports from NPR West.
You can read Karen's stories here, and follow her on Twitter at @karenbates.
Leah Donnella
Leah Donnella is Code Switch's supervising editor. (Fun fact—she started out on the team as an intern.) Before joining NPR, Leah worked with Public Media Commons at WHYY in Philadelphia, teaching high school students the basics of journalism and film-making. As an undergraduate at Pomona College, she edited the Africana Studies newsletter. But Leah really got her journalism start in high school, where she penned the wildly popular (satirical) advice column, "Ask Leezul."
You can read Leah's stories here, and follow her on Twitter at @AskLeezul.
Steve Drummond
Steve Drummond is the executive producer of Code Switch, and of NPR's education reporting project, NPR Ed. He brings to these initiatives more than 25 years' experience covering social issues and education, and 20 years at NPR in a variety of roles, including national editor and senior editor of All Things Considered. At NPR, his work has been honored with many of journalism's highest awards, including three Peabody Awards, two Alfred I. DuPont-Columbia University awards, the Robert F. Kennedy Journalism Award, and Edward R. Murrow Awards. In addition to his journalism credentials, Drummond has also spent some time in the classroom. In the early 1990s, he left journalism temporarily for a brief career as a middle and high school teacher. He holds a bachelor's degree, and two master's degrees, in education and journalism, from the University of Maryland.
You can read Steve's stories here, and follow him on Twitter at @SDrummondNPR.
Kumari Devarajan
Kumari Devarajan is a producer on Code Switch. She produces stories with hosts, reports and produces her own stories, and writes for the blog. She is also the lead producer for the launch of Code Switch's radio show. Before working on Code Switch, she was part of NPR's It's Been a Minute with Sam Sanders podcast. She was living in New Orleans, working in restaurants when she first got the news that she had been hired as an NPR intern.
Kumari grew up in Washington D.C., and is a proud alumna of Wellesley College.
You can read Kumari's stories here, and follow her on Twitter at @kukzandladders.
Alyssa Jeong Perry
Alyssa Jeong Perry is a producer on NPR's Code Switch team. She reports and produces stories for the podcast and beyond.
Before coming to NPR in 2020, Perry was a health reporter at KPCC, a producer and reporter at KQED in San Francisco, and moonlighted at Reveal from the Center for Investigative Reporting.
At KQED and Reveal, she helped uncover that Tesla undercounted its factory workers' injuries to the government. That investigation, co-reported with Reveal, won a Investigative Reporters and Editors Radio Award, a Third Coast International Audio award for "Radio Impact," and was a finalist for a Gerald Loeb Audio category. In addition, Perry has produced stories about immigration, the Asian American experience, transracial adoptees, and mental health that have been on airwaves all over.
In a previous life, Perry worked in advertising and tech in the Bay Area. She also lived in Seoul, South Korea for four years. Perry received her masters in journalism from UC Berkeley Graduate School of Journalism and her bachelor's in business economics from UC Santa Barbara.
You can read her stories here and find her on Twitter at @alyssajperry.
Christina Cala
Christina Cala is a producer and editor of Code Switch. She's a proud Colombian-American who strives to put more languages, more accents, and more ways of telling stories in ears everywhere. There's a special spot in her heart for stories about Latine and immigrant communities, social and climate justice, and all things musical. She found her love of storytelling young, reading late into the night and acting in every musical she could find.
Before coming to Code Switch, she was a producer and editor for the TED Radio Hour where she reported on the preservation of African American historical sites, the biology of sex and the youth climate justice movement, among other things. She also spent five years at All Things Considered where she reported from the Colombia-Venezuela border on the migration crisis, covered immigration from both sides of the US-Mexico border, and voiced her first piece from Puerto Rico after Hurricane Maria. She's an inaugural Edit Mode editing fellow and a co-founder of NPR's Marginalized Genders and Intersex People of Color mentorship program. When not working, she can be found backpacking, taking all too many pictures or watercoloring.
You can listen to Christina's stories here, and follow her on Twitter at @christinacala
Jess Kung
Jess Kung is an assistant producer on Code Switch. They started at Code Switch as an intern, and before that, interned for the podcast The Document from KCRW in Santa Monica. They are a graduate of Long Beach State University, where they ran a campus magazine and semi-professionally catered student film sets.
You can read Jess's stories here, and follow them on Twitter at @jessskung.
Natalie Escobar
Natalie Escobar is an assistant editor on the Code Switch team, where she edits the blog and newsletter, runs the social media accounts, and leads audience engagement. Before coming to NPR in 2020, Escobar was an assistant editor and editorial fellow at The Atlantic, where she covered family life and education. She also was a ProPublica emerging reporter fellow, where she helped their Illinois bureau do experimental audience engagement through theater workshops. (Really!)
Escobar graduated from Northwestern University's Medill School of Journalism with a degree in Magazine Journalism and Latino Studies. When she's not working, she's either trying to parent her floppy cat or weaving tapestries on her loom.
You can read her stories here and follow her on Twitter at @_NatalieEscobar.
Sam Yellowhorse Kesler
Sam Yellowhorse Kesler is the Code Switch fellow. He's a former intern with Ask Me Another and a previous news assistant with All Things Considered. While he was an intern, Sam helped found an Indigenous Employee Resource Group to elevate, and promote, better cover of issues involving Native Americans. He's also worked for World Cafe from WXPN in Philadelphia and his writing can be found in The Washington Post, The Pennsylvania Gazette, and 34th Street Magazine. When he's not working, he sits perfectly still until the next workday starts. Scientists can't explain this.
You can read Sam's stories here, and follow him on Twitter at @samkeslr.
LA Johnson
LA Johnson is an art director and illustrator at NPR. She joined in 2014 and has a BFA from The Savannah College of Art and Design.
---
Shereen Marisol Meraji
Shereen is the former co-host and senior producer of Code Switch. She didn't grow up listening to public radio in the back seat of her parent's car. She grew up in a Puerto Rican and Iranian home where no one spoke in hushed tones, and where the rhythms and cadences of life inspired her story pitches and storytelling style. As a young producer, Shereen found herself in the midst of a wave of demographic changes that she was poised to report on. She understood the nuances of the Latinx community, which she was not only a part of, but studied in college.
Today, she's an award-winning journalist and co-founder of the pre-eminent podcast about race and identity in America, NPR's Code Switch. And, when she's not telling stories that help us better understand the people we share this planet with, she's dancing salsa, baking brownies or kicking around a soccer ball.
You can read Shereen's stories here, and follow her on Twitter at @radiomirage.
---
Want to pitch us? Here's how. And if you're wondering what it means to "code-switch," you'll probably find this helpful.