Metro Lover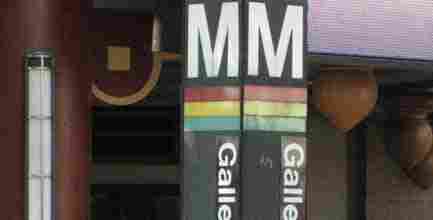 photo by Steve Proffitt, NPR

I live in LA. But I haven't bought a gallon of gasoline in the last five weeks.
It's not because I walk, or ride my bike to work. I'm not taking the bus — like there really was one that could take me from home to work. I'm certainly not riding the nascent LA subway.
I'm not in LA anyway. I'm riding the rails in DC.
For the past five weeks, I've been stationed in our nation's capital. I'm part of a program that is training NPR producers to move beyond radio and into the brave new world of multimedia. The company got a grant from the Knight Foundation to teach us old dogs some new tricks, and I am enjoying it, fully.
But that's not the point. The point is, each morning I get up, make some coffee, shower, shave and set out to work. On the DC Metro.
It works really good. I walk three blocks to the Eastern Market station, take the blue/orange line to L'Enfant Plaza, and then take the red line to Gallery Place. It's another three-block walk, and I am happily within the bowels of National Public Radio's world headquarters.

photo by Steve Proffitt, NPR


The whole thing - walking, riding, transferring, walking - takes no more than 20 minutes. It costs less than two bucks. I can read the free paper, The Express, which the Washington Post distributes to subway riders. No grimacing while I watch the numbers roll by on the gas pump. No traffic problems. No concern that my tires might be slightly under-inflated.
And I love - LOVE - not having a car. There is a freedom to being car-less that only an Angeleno can fully appreciate. No keys to carry. No parking worries. Nothing to wash.
In the evenings, and on my days off, I walk places. Or maybe I take the Metro across town and walk somewhere. It's good for me. My little man-belly has actually shrunk a little, I think.
Next week I will return home. On Monday morning, I will get in my car, and motor to work. I'll try to coast when I can, roll through stop signs, and do my best to achieve maximum fuel economy. But, even in a city that has the largest bus fleet in the nation, and the promise of a working subway, there is no public transportation that can get me from home to work.
And so, in spite of the swamp-like summer climate, and the nerdy policy-wonks with no fashion sense who live here, next week, when I am behind the wheel, I am going to miss DC, and its very excellent Metro.

photo by Steve Proffitt, NPR


—Steve Proffitt