Guilty Pleasures: What Music Are You Embarrassed To Love?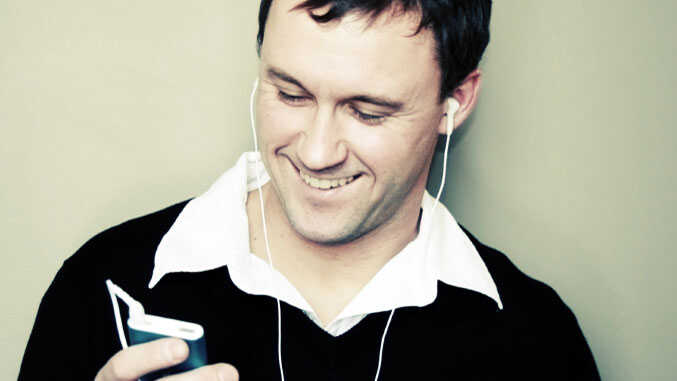 Over the years, friends and acquaintances who know my passion for music have asked, "So, what are you listening to these days?"
It's tempting to respond with something like, "Oh, I'm back in one of my big Mahler phases again." It sounds impressive and it's easier than admitting to what I might be really listening to — which could indeed be Mahler, but could just as likely be some schlocky pop band.
There's pressure on classical people to: a) never admit liking pop music and b) always maintain distinguished taste in classical music itself. Conversely, lovers of pop, rock and other genres might feel bashful about a secret love of Beethoven. So here's where I'm throwing all of these hang-ups out the window — and I invite you to do the same.
What is your guilty pleasure? We all have them — composers and pieces, bands and songs we'd never admit a fondness for in public. I'll dive in first. You can join me in the comments section. Later in the week, we'll be hearing from conductors Marin Alsop, Nicholas McGegan and more.
My classical guilty pleasure remains ... Vivaldi's Four Seasons. Yes, I know it's one of the most overexposed pieces in history, but if you get a good band with a fiery fiddler — like Giuliano Carmignola and the Venice Baroque Orchestra in this video above — Vivaldi's series of four short violin concertos comes across with both the energy of a roller coaster and the subtlety of a watercolor landscape.
As far as pop music goes, I'm shamefaced to admit a longtime love for the music of a group called the Ozark Mountain Daredevils. (There, I said it.)
They released four great albums in the 1970s, several of which were immaculately produced by Glyn Johns, who worked the Beatles and Bob Dylan, and essentially molded the early sound of the Eagles. Some would call the music treacly. But I've always luxuriated in the sound layers and the level of sophistication that belies this down-home, pseudo-country music. In a way, one could argue that the Daredevils — heavily bearded, beer-swilling buddies — were forerunners of indie bands like Fleet Foxes or Iron and Wine.
The group scored a hit with the pop song "Jackie Blue" in 1974, and while it has its pleasures, I prefer the more lost-in-thought style, as in "Spaceship Orion," above, featuring a beautifully plaintive vocal by Larry Lee.
Have some guilty pleasures to admit? Please leave your confessions in the comments section.