Arlene Sierra: New Music With A Buzz : Deceptive Cadence You have a sense of her work life — so now hear flutist Claire Chase and her ICE friends play music by an exciting American composer, Arlene Sierra.
Arlene Sierra: New Music With A Buzz
Arlene Sierra: New Music With A Buzz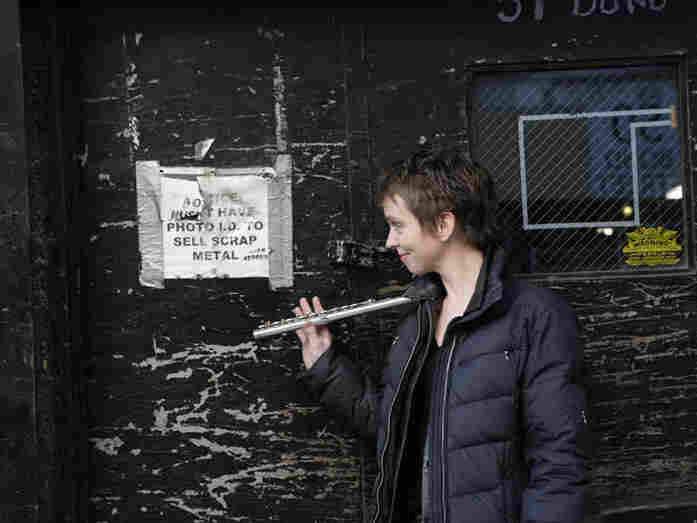 Janette Beckman/courtesy of the artist
Over on The Record, our friend and polymathic musical thinker Lara Pellegrinelli has an account of her week spent shadowing the very busy flutist Claire Chase, who is also the founder and executive director of the exciting new-music group the International Contemporary Ensemble (ICE).
ICE appears on an intriguing new album of pieces by the American-born, UK-based composer Arlene Sierra, for whom Bridge Records has just begun a multi-volume series. This piece for 14 players from 2008, Colmena, is a buzzing blur of a thing. The effect seems just right, given that the piece's title means "beehive" in Spanish. It also possesses a remarkable brilliance of color, rhythmic dexterity and playfulness, all qualities fully brought out by Chase and her colleagues. Take a listen to Colmena below--and listen to Claire Chase in prominent action.