How To Be A Great Teacher, From 12 Great Teachers
Great teachers have two things in common: an exceptional level of devotion to their students, and the drive to inspire each one to learn and succeed.
At NPR Ed we're just about halfway through our 50 Great Teachers project.
We've profiled teachers at all levels, in all subjects, from all over the country and overseas too. The series has taken us from rural Drumright, Okla., to a mountaintop in Israel. From a jazz class in New Orleans to a Boy Scout troop in South Central LA to the lost world of ancient Greece.
And so we've taken a moment here to pull from those stories some of the thoughts and lessons from those teachers that have stuck with us.
Together, they almost make a mini-guide for teachers.
1. Realize Teaching Is A Learned Skill
"I'm really trying hard to dispel this idea that teaching is this thing you're born to do and it's somehow natural to everyday life. I don't think either of those things is true."
Deborah Ball, dean of the School of Education at the University of Michigan.
2. Get To The Truth
"I'll tell you the truth, you tell me the truth. The rest is commentary."
Molly Pollak, 40-year veteran middle and high school English teacher, New York City
3. Build Trust
"Swimming is the easy part. It's the trust part that's the most difficult for them."
Conrad Cooper, swim teacher, Los Angeles
4. Assume a Secret Identity
"Giving myself a name, Mr. Spider, gave me an out. It gave me a way to express a side of me I musta had but never took out."
Mathias Schergen, "Mr. Spider," elementary school art teacher, Chicago
5. Be A Sparring Partner
"All these students around me, they can easily come, and they can challenge me. They can reject me. They can oppose me. They can laugh with me. Sometimes they can even laugh at me. They can!"
Aziz Royesh, teacher, Afghanistan
6. Be Someone To Watch Over Them
"I want them to say, 'At least one person, Miss Begay, is there every day for me. Miss Begay is going to wonder where I am if I go missing. There will be one person looking out for me, and it's Miss Begay.' "
Tia Tsosie Begay, a 4th grade teacher in Arizona.
7. Be A Teacher, Not A Friend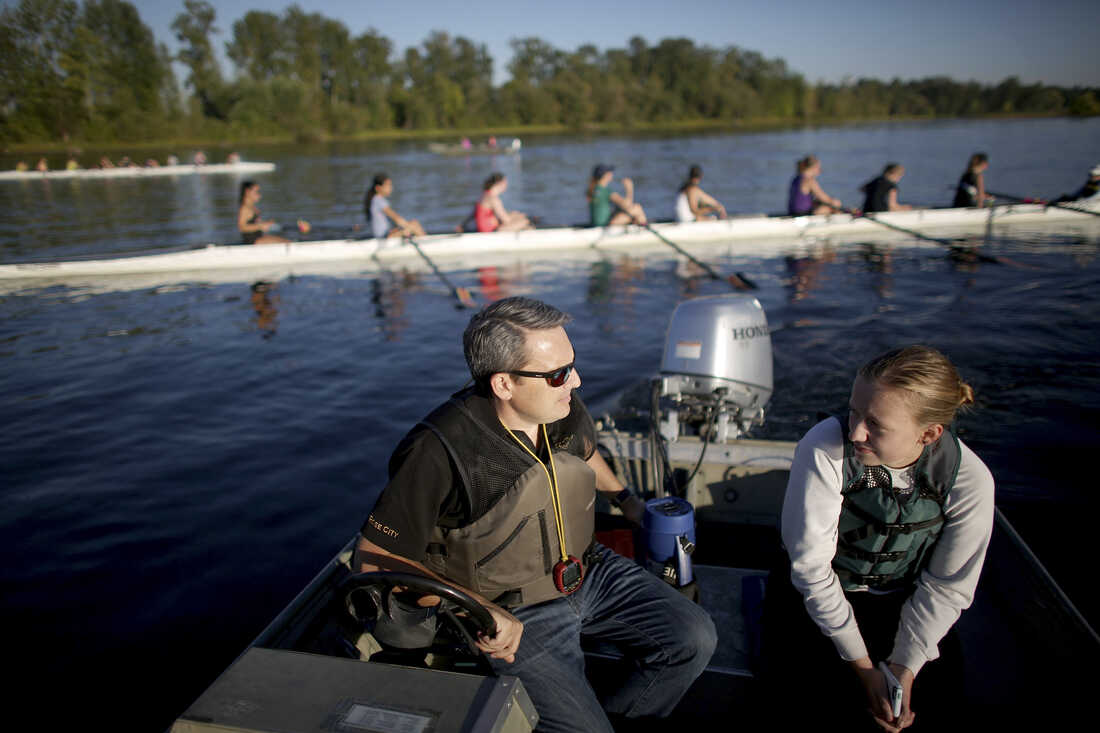 "It's important to support them. It's important to respect them. It's important to nurture them. But, a friend? No."
Nick Haley, rowing coach in Portland, Ore.
8. Believe In Their Success
"The same tools the schools use to show they cannot succeed, we use them in opposite way."
Ali Shalalha, principal, Beit Jann Comprehensive School, Israel
9. Recognize It Takes Vulnerability To Learn
"It takes a lot for any student, especially for a student who is learning English as their new language, to feel confident enough to say, 'I don't know, but I want to know.' "
Thomas Whaley, 2nd grade teacher, Patchogue, N.Y.
10. Look For The Success Stories
"I know that you cannot save everybody. But if one of them could just go along, complete his education, go to college, and I see him in the future doing something positive with his life, that makes me think that what I was doing is all worthwhile."
Rodney Carey, high school equivalency teacher, New Orleans
11. Blow Off Steam, But Remember Why You're Here
"Yeah, there's days where I complain. And the people I complain to think I'm insane because I haven't left this place. But these kids deserve better."
Sarah Hagan, high school math teacher, Drumright, Okla.
12. Be Grateful To Your Own Teachers
"I am the product of great teachers. They can show you something that you have never seen before. And awaken that little something inside of you that you've never seen before."
Ainissa Ramirez, mechanical engineering and materials science professor, and science evangelist