Life Goes On, Even With The Specter Of Ebola
Life Goes On, Even With The Specter Of Ebola
Tommy Trenchard for NPR

Tommy Trenchard for NPR

Tommy Trenchard for NPR

Tommy Trenchard for NPR

Tommy Trenchard for NPR

Tommy Trenchard for NPR

Tommy Trenchard for NPR

Tommy Trenchard for NPR

Tommy Trenchard for NPR

Tommy Trenchard for NPR
In another locale, the beach might be lined with "smart hotels and people sipping cocktails out front," says British photographer Tommy Trenchard. He's talking about West Point, a neighborhood in the Liberian capital of Monrovia. It's a densely populated slum of some 70,000, situated on a spit of land with a river on one side and the Atlantic ocean on the other.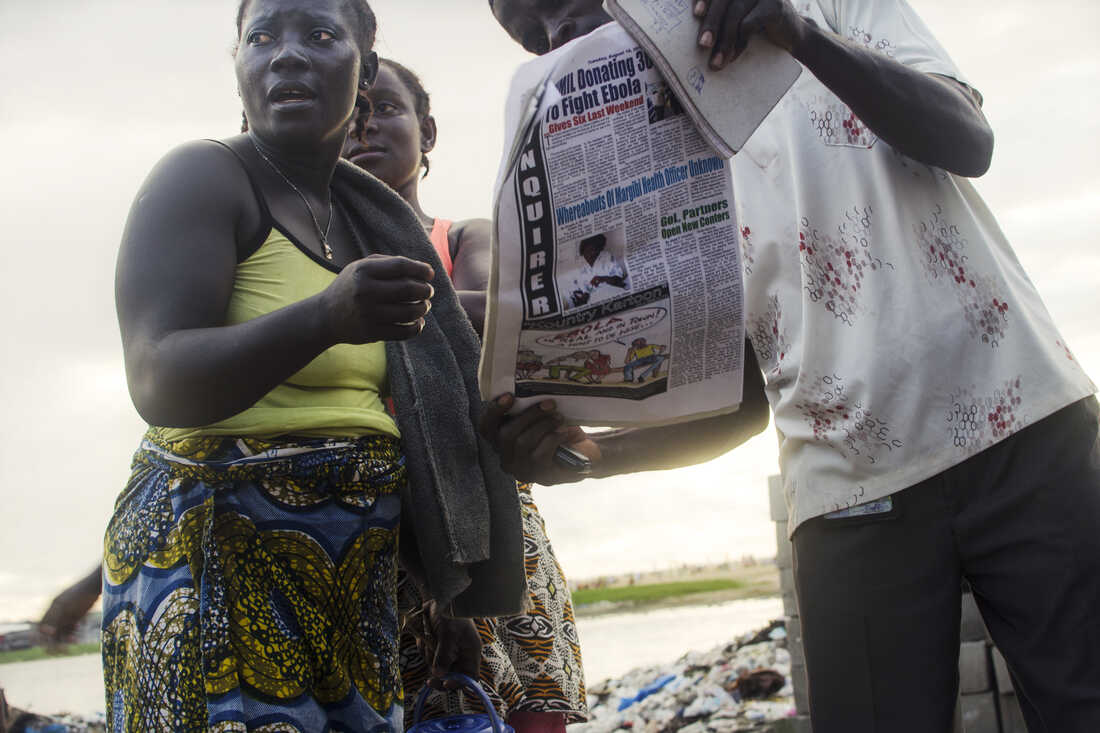 This week, West Point made headlines. Angry residents raided an Ebola holding facility, for people suspected of being infected. They were mad that the government hadn't provided information about the place, and they resented the fact that people from outside their neighborhood were being brought in.
Wednesday morning brought news of a government-imposed quarantine and curfew to contain Ebola, since the patients in the holding center had fled into West Point. Soldiers came in. The residents rioted. Razor wire and patrol boats are now part of the land-and seascape.
Trenchard made pictures of West Point before these troubles. He captured its natural beauty and the joy its residents take in simple pleasures, from flying a kite to kicking a soccer ball on the sand.
"I've been covering Ebola for three months now," says Trenchard, who is based in Freetown, Sierra Leone. "It's an immensely gloomy topic. It's nice to be able to show those little moments of normality that are still going on, even in a place like West Point."