Medical Errors Run Rampant Despite Calls For Change
The government estimates as many as 100,000 Americans die each year from preventable mistakes made during medical care.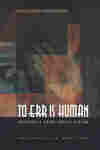 The sobering figure, cited in an investigation just published by Hearst Newspapers, is even more worrisome when you realize it hasn't budged, despite a landmark report that called for national action a decade ago.
"We didn't show leadership and take charge and do what needed to be done," says Lucian Leape, a doctor, patient-safety advocate and an author of the report, called "To Err Is Human."
Health and Human Services Secretary Kathleen Sebelius acknowledges to Hearst that there's been no "significant improvement in the level of medical errors." Sebelius told Hearst the annual death toll from errors is 100,000, about the same as a decade ago.
Hearst digs in on the shortcoming of efforts to reduce errors in California, Connecticut, New York, Texas and Washington. You can find the stories here.