As A Public Option, Doctors Don't Mind Medicare
Doctors surveyed for their views on health care and how it might be overhauled are more receptive to change than you may have figured.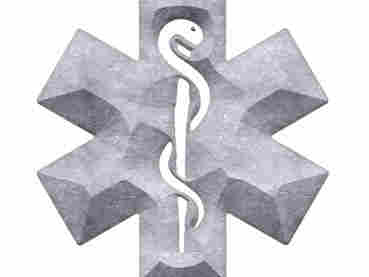 When it comes to expanding coverage to the uninsured, guess what? A majority of doctors--62.9 percent--prefer a mix of private and public options, according to more than 2,100 responses from a national sample of nearly 5,200 docs.
What sort of public option do they like? Well, for the near-elderly--folks between 55 and 64 years old--some 58.3 of the respondents support an expansion of Medicare, an idea contemplated by the Senate Finance Committee.
Those intriguing findings, just published online by the New England Journal of Medicine, could bolster the administration's argument in favor of a hybrid approach to overhaul. Doctors, after all, remain a particularly important special interest group in the struggle over health overhaul.
Medicare expansion seems a curious choice for a thumbs-up, given doctors' common refrain the insurance program for the elderly and disabled is too stingy.
But as NPR's Julie Rovner points out on Monday's All Things Considered, the data may be a reflection of doctors' greater dissatisfaction with the non-governmental alternative:
They're hassled by private insurance even more, and what appears to be an increasing number say they'd rather deal with one government bad guy than dozens of private insurance bad guys. In other words, low, but reliable pay is better than no pay at all.
The work was funded by the Robert Wood Johnson Foundation. You can find more details about the survey in this appendix posted online.