EPA Review Of Toxic Chemicals: Slow, Often Secret
Debates rage almost daily on the health risks from common chemicals. And the government agencies that are supposed to settle those arguments can be awfully slow in doing so.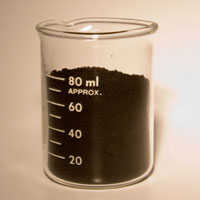 We're still waiting for the Food and Drug Administration's latest word on bisphenol A, an ingredient in common plastics. Then there's the Environmental Protection Agency, which has caught all kinds of heat over a listing of chemicals in commercial use it has been keeping for decades.
A big problem: information on about 20 percent of the more than 80,000 listed chemicals is deemed confidential, the Washington Post reports. Manufacturers are allowed to request trade-secret protection for lots of info about newly registered chemicals. In recent years, 95 percent of companies have invoked the privilege, sometimes even concealing the name of the substance and where it's made.
The confidentiality shield amounts to a "de-facto witness protection program," says a report by the Environmental Working Group cited by the Post.
Whether the data are public or private, the EPA is way behind in making decisions on which chemicals pose serious health risks. Indeed, the Government Accountability Office has put the agency's toxic assessment program on its own "high risk list" of federal programs in trouble. In one analysis, GAO said EPA's flagship database on health effects of chemicals "is at serious risk of becoming obsolete" because the agency takes too long assessing chemicals.
How long? Well, the EPA had been toiling away on reviews of the well-known and worrisome chemicals formaldehyde and dioxin about 12 and 18 years, respectively, when the GAO wrote up the agency recently.
The agency has acknowledged problems, with Administrator Lisa Jackson laying out some ideas in September for redoing outdated laws concerning the EPA's role in evaluating toxic chemicals. Just before the year ended, EPA said it was starting a new list of "chemicals of concern," and naming four kinds of chemicals, including phthalates, to its action list.