Flu Vaccine In America: Epidemic Of Ambivalence
Right now my right deltoid is slightly tender from two needle pokes yesterday--one for swine flu, one for the seasonal flu.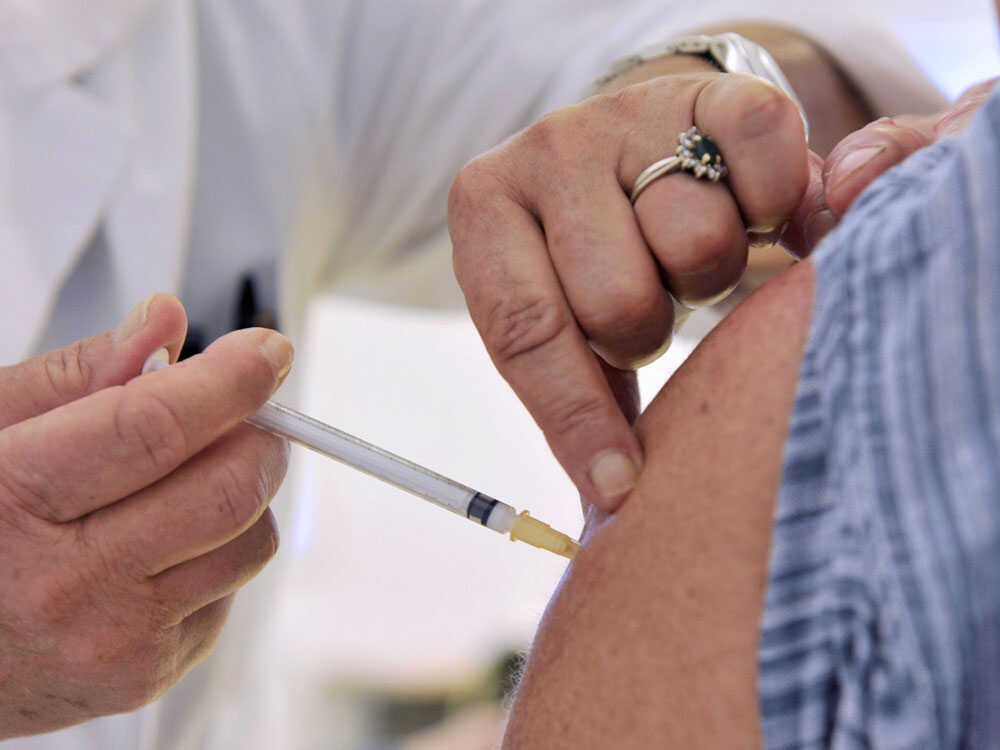 A new government-funded flu poll reveals I'm among just one out of five adults to get vaccinated against swine flu. That's right, just 21 percent have done what I did, despite the biggest push ever to persuade Americans to get immunized.
Even among "high priority" adults--those with heart and lung disease, neurological conditions, HIV and other conditions that put that at risk of flu complications and death--the score isn't much higher. Just 28 percent of them are protected.
The season isn't over, of course. Another 13 percent of adults say they still intend to get vaccinated. But even if they follow through, three-fifths of adults will remain unvaccinated.
The record's better among children. Pandemic H1N1 has hit children unusually hard. Forty percent of parents say they've gotten their kids vaccinated and another 13 percent intend to. If they follow through, just over half of US children will have gotten vaccinated.
Why have so many Americans sat the pandemic out? Most people say it wasn't as serious as the government made out and didn't think they were at risk of serious illness. But among those who didn't seek vaccine and aren't sure they will, more than half say they're worried about the vaccine's safety.
But Americans are nothing if not ambivalent. A straight-on question about vaccine safety found only 15 percent who say it's unsafe. And when asked what the government should do about ordering vaccine, three in five say officials should buy enough for everyone and guarantee there's no shortage--even if that means a lot of leftover vaccine.
The poll is the eighth in a series conducted by Harvard researchers under contract with the Centers for Disease Control and Prevention.
Oh, and why did I decide to get flu shots in February? Well, I wasn't in any priority group urged to be first in line. I was at the doctor's office anyway. The shots were free. It's an excellent bet that the pandemic H1N1 will be in next fall's seasonal vaccine, so my immune system will be primed against it. And maybe H3N2, a component of the seasonal vaccine, will resurface. You never know.