Stomach Flu Hits Caribbean Cruise Ship
For those of us stuck in the wintry Northeast, a Caribbean cruise seems pretty appealing. But we have to admit the idea was a whole lot more enticing before we heard about a nasty viral outbreak that struck hundreds of passengers this week.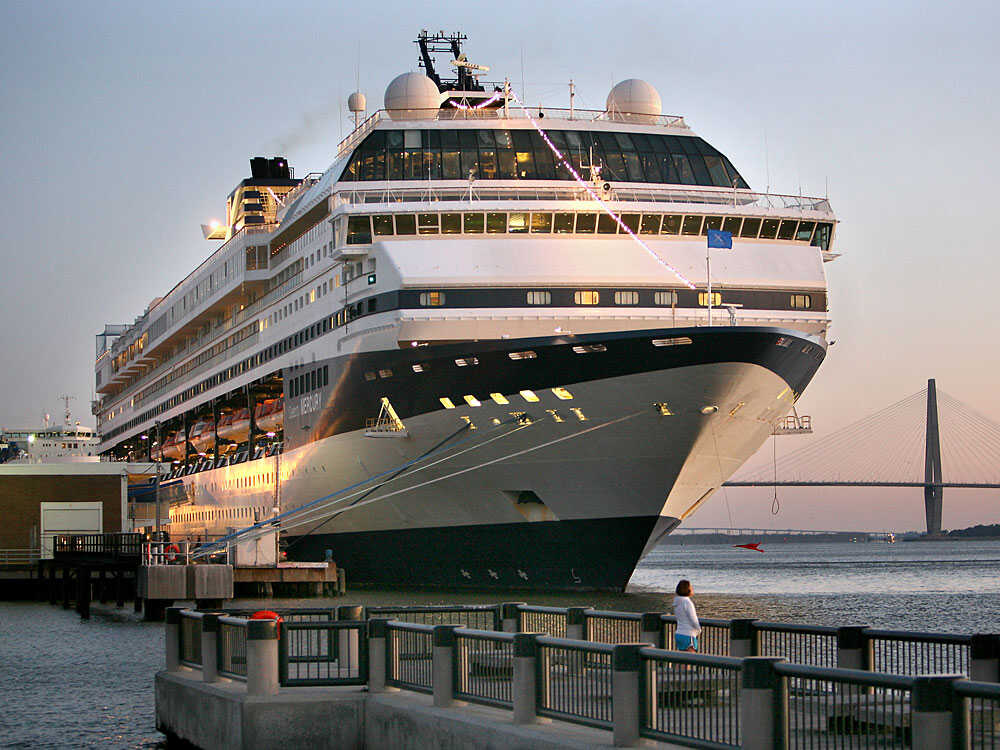 Early Friday morning, the cruise ship Celebrity Mercury returned to Charleston, South Carolina, with a little under a fifth of its passengers sick with gastroenteritis, euphemistically known as the stomach flu. Vomiting, cramping and diarrhea. It wasn't a pretty picture.
The perp was a bug named norovirus, the Centers for Disease Control and Prevention said. The virus is the leading cause of all gastroenteritis cases in the U.S., and it seems to be quite a fan of cruises.
The Celebrity Mercury outbreak is the first established case of a norovirus on a cruise ship this year. But the critter stowed away on eight different ships last year, according to the CDC. In 2008, there were 14 reported outbreaks of the virus.
The Celebrity Mercury, originally set to cruise away again Friday evening, will be held in port until late Saturday for "enhanced sanitizing," according to a statement from Celebrity Cruises. "The extra time we are taking to sanitize the ship will help prevent any illness from affecting the next cruise," Daniel Hanrahan, CEO of Celebrity Cruises, said in an second statement sent to Shots.
And that sounds like a good idea. "Norovirus is a really great way to spoil a nice vacation," Dr. Mark E. Rupp, professor of infectious diseases at the University of Nebraska Medical Center told Shots. "Unfortunately, they do occur all too frequently on cruise ships."
The thing about norovirus is that it's very contagious, Rupp told us. "It only takes a few hundred viral particles to cause infection, and ... they're hard to kill. That makes a good recipe for these outbreaks," Rupp said. "For lack of a better word, it causes an explosive situation."
There are two reasons stomach flu seems to crop up so often on cruises, Rupp said. First, outbreaks can occur any time you have a group of people living together in a closed environment, because the virus is so infectious. That means schools, hospitals, military barracks, and, yes, cruise ships, are at high risk.
The other reason is that cruise operators have pretty good surveillance systems in place to monitor these outbreaks, Rupp said. "They're required to report these findings as they come back to port. [So,] they come to light perhaps more than they do in other settings," Rupp said. The CDC would seem to agree. The CDC Web site notes that health officials monitor illnesses on cruise ships, and that's why "outbreaks are found and reported more quickly on a cruise ship than on land."
Luckily, healthy people who catch stomach flu from norovirus will probably get over it in a few days. But, Rupp said the illness shouldn't be taken lightly by the elderly or those with weak immune systems.
Still, spending the day on the toilet is nobody's idea of a fun vacation, so be careful out there you would-be cruisers. Rupp recommends you wash your hands with good old-fashioned soap and water to cut the risk of infection. Hand sanitizer isn't all that effective in killing norovirus, he said.