Dieters, Check Your iPhones
Will using your phone to keep track of what you eat really help you stick to a diet?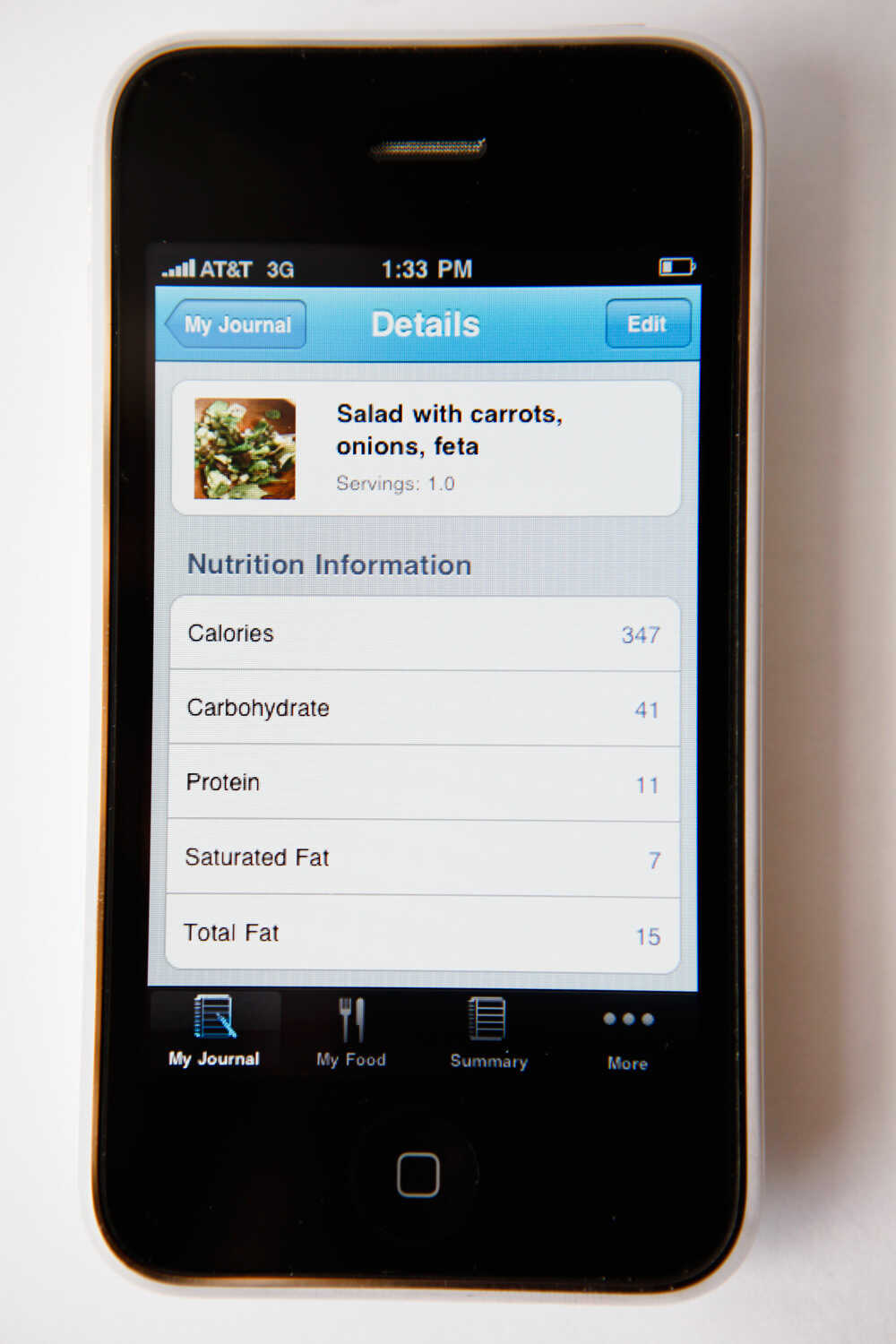 The developers of an iPhone app called PhotoCalorie are betting on it.
Users snap photos of everything they wolf down and enter short descriptions of the food. If it's common fare or a brand-name item, the food may already be in the PhotoCalorie database. Then the app automatically fills in the calorie count. Otherwise PhotoCalorie helps you estimate the calories from the ingredients.
Either way, before long you've got a detailed visual log of the food you've eaten and how many calories you've consumed. "It's tough to remember what you've eaten," says Larry Istrail, a Boston University grad student who developed the app. But if you scroll through your food photos from a week, the visual diary may raise your awareness. "You can see if you've been skipping vegetables--or eating hamburgers every day," he says.
Food journals aren't exactly new. Weight Watchers has demonstrated many times over that they can be part of an effective dieting strategy. So old-fashioned pen and pad still work fine, but calorie-tracking phone apps--and there are a bunch of them--can do so many tricks.
Take FoodScanner. It turns your iPhone into a barcode scanner and tracks calories consumed from packaged goods. There's also Lose It!, which debuted way back in 2008. It helps you set goals and establish a daily calorie budget.
My husband has been using LoseIt for about a month--and seems addicted. Though it drives me crazy that his iPhone has replaced the candle on our dinner table, his ritual of accounting for everything he's eaten seems to help.
The best things about LoseIt are its simple interface, ease of use and large database of foods. The worst thing may be the weight-tracking graphs, which can remind you of just how slow your progress is.
For fun, I tested PhotoCalorie's smarts on my colleague Jessica Goldstein's lunch salad. I entered spinach, carrots, onions and feta, estimating them at one serving each. PhotoCalorie spit back: calories 347, fat 15 grams, protein 11 grams. But wait, I forgot the dressing. Oops. The estimates are only as accurate as you are diligent.
Our digital producer's tacos--looked tasty too. So I snapped a quick photo of his lunch. I typed in "steak tacos" but PhotoCalorie didn't recognize the entry. "We don't have every food yet" Istrail explained. A few hours later he wrote me back telling me that if I'd typed in "beef tacos" I would have gotten a match.
So, I found PhotoCalorie to be fun, but maybe not as much of a time-saver as I'd expected. The best feature was the novelty of the visual diary. The worst feature? The gaps in the food database.