Icelandic Government Says Cover Your Mouth When You Breathe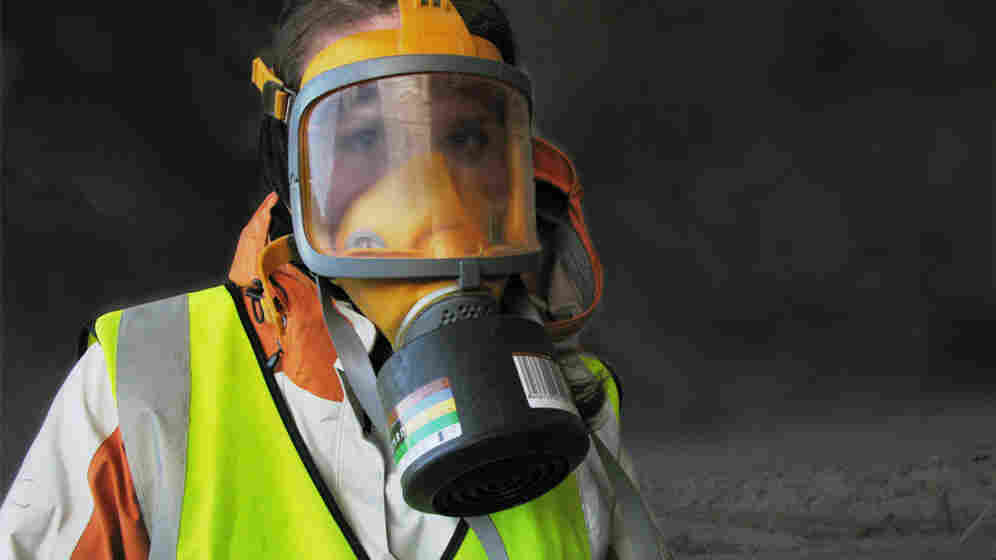 Now they tell us.
It's been eight days since the Eyjafjallajokull volcano erupted, sending a huge plume of ash into the air, and a huge number of air travelers into a tailspin. But it wasn't until today that the civil defense authorities decided to post this advisory on the health hazard of volcanic ash.
The basic message is: Avoid breathing it in. I can tell you from personal experience that's very good advice. Most Icelanders already know this, which may account for the apparent lack of urgency about releasing this advisory.
Even I was aware that breathing in a thick black cloud was probably a bad idea. Despite a gas mark that filtered particulates, I found I was coughing after about 45 minutes in the plume. I didn't suffer the eye or skin irritation that also can follow ash exposure.
On a related point, let me suggest spitting out your gum before donning your gas mask. Trust me, you'll be glad you did. Once you have the mask on, you won't want to be looking for a trash can to deposit it.
Another health risk posed by the Iceland volcano eruption that's only partly related to ash is fluorine poisoning. Fluorine is a gas that can be expelled when volcanoes erupt. Fluorine poisoning is something that doctors have known about for more than a century.
The Icelandic Food and Veterinary Authority has found dangerously high levels of fluorine in the volcanic ash. Animals who eat ash-covered grass might get sick.
Air travelers may soon come to think of Eyjafjallajokull as a painful memory. Icelanders should be so lucky. The long-term health implications are still unknown.