For Supertasters, A Desire For Salt Is Genetic
Salt is looming as the biggest bugaboo in the intensifying campaign to get Americans to adopt healthier eating habits. So here's something to think about: some people just can't help going after salt-drenched foods.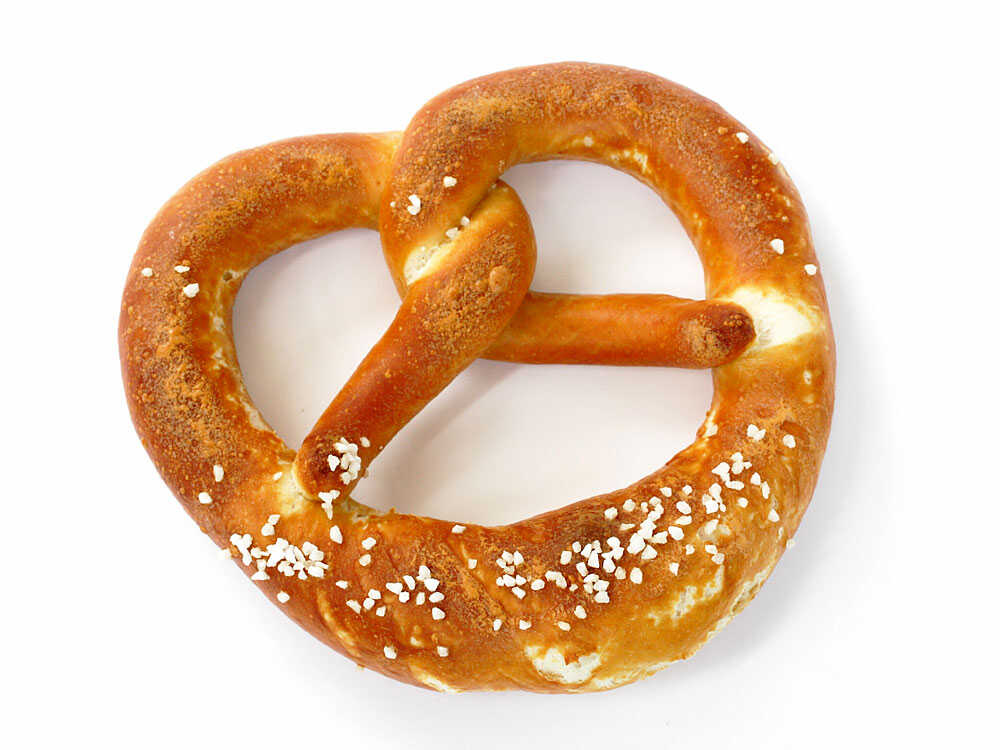 These people are so-called "supertasters." They're among the 1 in 4 people (at least among Caucasians) with a genetic makeup that heightens their taste perception.
Lots of research has been done on supertasters by Yale's Linda Bartoshuk and others. There are even songs about supertasters.
Now food scientist John E. Hayes of Penn State and his colleagues at the University of Connecticut show how the supertaster genes cause a sizable minority of people to reach for those very salt-saturated foods the nutrition cops are telling all of us to cut out of our diet. (Salt-and-vinegar potato chips leap to my mind. But the list is endless.)
The Penn State group recruited 87 people for a series of tests on saltiness perception and preference. A third of these people turned out to be supertasters, 43 percent were "medium tasters," and a quarter were "non-tasters." As Hayes puts it, supertasters "live in a neon world" where taste is concerned, while nontasters "live in a pastel food world."
Classically, supertasters have been defined by their possession of a gene that enables them to taste the bitterness of a chemical called PROP (propylthiouracil). But Hayes says the trait is likely to be a multi-gene phenomenon. "Supertasters also perceive more saltiness in table salt, more sweetness from sugar, more burn from chili peppers, and more tingle from carbonated drinks," he says.
Supertasters also have more discriminating palates. They can perceive smaller differences in saltiness, bitterness or sweetness than others. That may explain some reports that professional chefs are more likely to be supertasters.
As Hayes and his colleagues expected, their supertasters reported greater saltiness in salty foods.
The researchers expected that they'd be less likely to desire salty foods -– because they taste salt more intensely, they'd need less of it to hit their sweet spot, so to speak.
But they found the oppposite was true. The supertasters wanted salt to the max, up to the point where most people find foods not only very salty but irritating to the mouth. "For them, more is better," Hayes says, "and Goldilocks was wrong."
Why? "That's a hard one to answer," Hayes says. "If you force me to speculate, I'd say that as people perceive smaller differences in things, it becomes more desirable to seek those things out. It's true of wine connoisseurs, but it's true of art and music as well. It seems that being able to pick up smaller differences makes experiences more salient – more front-and-center."
There's a second reason. When it comes to more complex foods like cheese, supertasters perceive bitter flavor notes as unpleasant. As scientists know, salt knocks down bitterness, so supertasters need salt in their cheese to make it palatable.
The new research, published in Physiology and Behavior, contains another surprise. Supertasters, for all their love of salt, actually reach for the salt shaker less often.
"We think what's going on here is that when supertasters get to the table they're more responsive to the salt already in food," Hayes says. "Whereas to non-tasters, food is perceived as bland, so they add more."
This all raises some interesting questions. First, since most people aren't supertasters, why do food manufacturers add so much salt to their products? Hayes says it's because salt is a really cheap way to add flavor.
"It's the third-cheapest ingredient, after air and water," Hayes says. "Chefs know that salt enhances sweetness and blocks bitterness. So if you want to push up your score in a consumer test, you just push up that salt content."
Will the supertasters among us have a harder time following recommendations to cut down -- drastically -- on salt?
"Yes, I think that's a reasonable conclusion," Hayes says. But just as people can learn to like saltier foods, they can learn to like less salt.
"Because they're more sensitive to changes in salt levels, they may have to go a little more slowly in getting there," he says. "Instead of no-salt foods, maybe they should pick reduced-salt. Or make an effort not to take in sodium hidden in things like pasta sauce and some breakfast cereals, so that at dinner they can go ahead and enjoy their salt."
In other words, genetics is important but it's not fate. And food choice is exactly that -- a choice.