The Case Against Avandia Mounts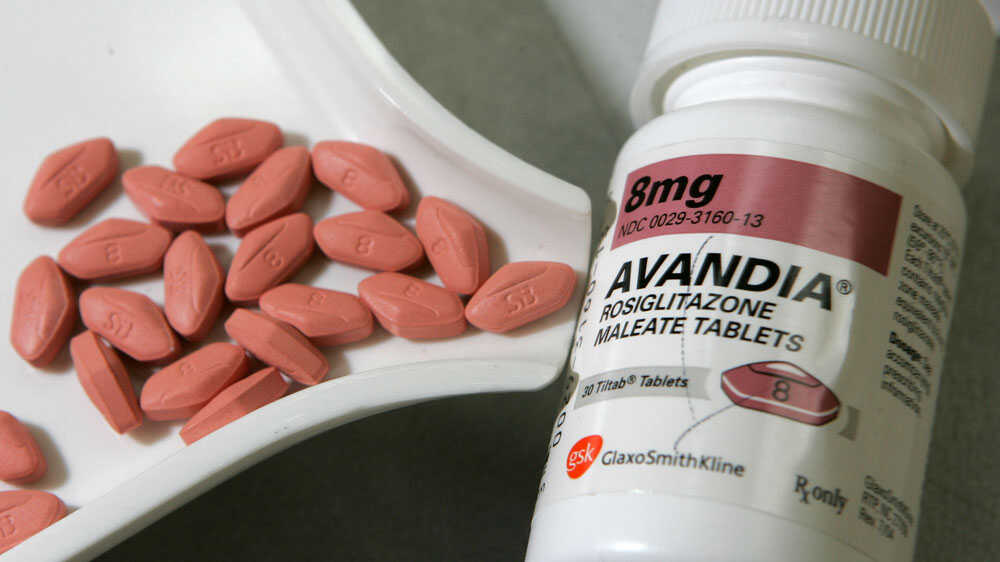 Justin Sullivan/Getty Images
As doctors meet in Orlando, Fla., to talk about the latest research on diabetes, there's new doubt about the safety of Avandia, a pill taken once or twice a day to help control blood sugar.
An analysis of 56 published clinical studies finds people taking the medicine had an increased risk of heart attack, a follow-up to earlier work that helped put the safety spotlight on the drug. A second study that mined Medicare data suggests that elderly people taking Avandia are more likely to have strokes, heart failure or to die from any cause than those taking Actos, a similar drug.
The fundamental question underscored by these results: Are the heart risks from Avandia, sold by GlaxoSmithKline, big enough to push the drug off the market? We may soon find out.
A company-sponsored study, started after the concerns about heart risk surfaced, aims to provide a definitive answer. But the clinical test, called TIDE for short, isn't supposed to be finished until 2015, and it could be halted altogether after a Food and Drug Administration hearing in a few weeks. The meeting will be the latest Avandia battleground.
"There is no reason this drug should be on the market," cardiologist Steven Nissen, an Avandia critic and lead author of the first study, told ABC News. "Any drug that increases the risk of heart disease [among diabetics] by about one-third represents a huge public health burden."
Glaxo, for its part, defended the medicine, saying in a statment that randomized clinical trials have shown "Avandia does not increase the overall risk of heart attack, stroke or death."
But an editorial in JAMA by Dr. David Juurlink, who has previously published work on the Avandia's risks, frames the question pretty starkly. Why should patients take Avandia, known generically as rosiglitazone, at all, even if every answer isn't known yet?
"Accumulating concerns about rosiglitazone make it difficult to advance a cogent argument regarding why, exactly, a patient might want to receive the drug or why a physician would choose to prescribe it when there is an available and quite possibly safer alternative," he writes.