Missouri Voters Reject Federal Health Insurance Mandate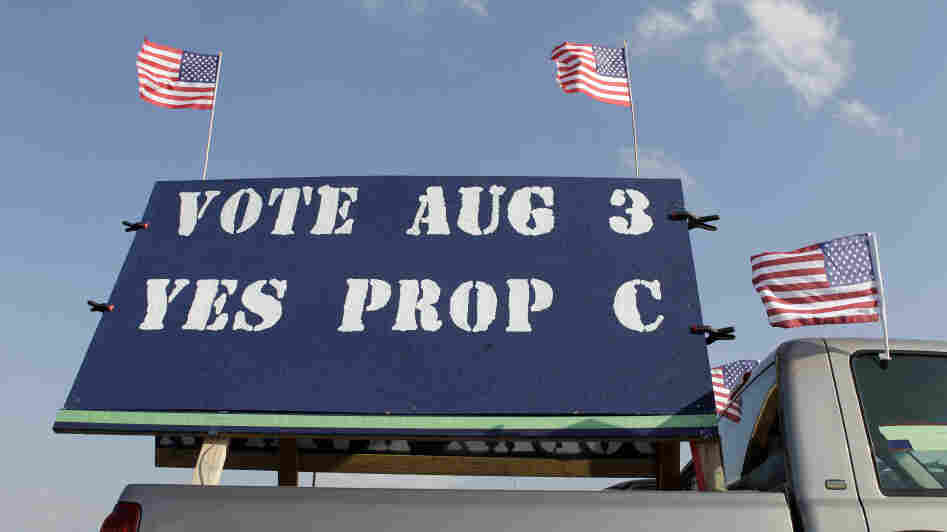 Voters in the Show-Me State don't want to see a federal mandate requiring just about everyone to have health coverage ever implemented in Missouri.
Proposition C, a ballot measure that was part of a primary vote in the state Tuesday, passed by a nearly 3 to 1 margin, according to a tally from the Missouri Secretary of State.
The measure would change state law to bar any government entity from fining a person for failing to buy health insurance. The federal mandate under the new health takes effect in 2014.
The proposition, largely a symbolic rejection of health overhaul, was expected to pass. For one thing, the Missouri primary races were much more competitive on the Republican side this year, leading to greater turnout by the expected foes of the new law.
Federal law generally trumps state law. Still, the Missouri primary marks the first time a popular vote has been taken on a key plank of the sweeping health law signed by President Obama in March.
The fundamental question put to voters asked if state laws should be changed to:
Deny the government authority to penalize citizens for refusing to purchase private health insurance or infringe upon the right to offer or accept direct payment for lawful healthcare services?
Missouri Republicans supported the proposition and say its passage may galvanize national opposition. "It's like a domino, and Missouri is the first one to fall," Republican State Sen. Jane Cunningham, one of the measure's sponsors told the St. Louis Post-Dispatch.
There wasn't much organized opposition to it, as the paper noted, other than a late and modest mail campaign by the Missouri Hospital Association.
As NPR's Ken Rudin noted Tuesday, the "constitutionality is all but certain to be challenged." So add the narrow language of Proposition C to the mounting list of legal spats between the Obama administration and states around the country over the remaking of the country's health system.